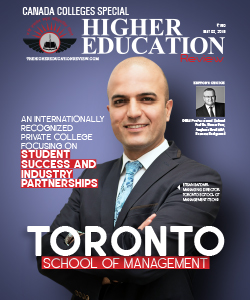 10 Most Promising Universities and Colleges in Canada for India Students
If asked to the optimum number of students opting for abroad studies on if they would prefer to stay back in the foreign country or come back to their home country, the most common answer would be on the preference towards settling down abroad. There are plenty of reasons which made the Indian students, take the decision of staying back in the foreign country, ranging from a lack of opportunities back home, higher salaries and benefits overseas, seeking a greater work-life balance, or raising children in a safer environment. While decades ago, the US was one of the top countries for international students to settle down in, it's gradually becoming harder and harder for them to do so. This is due to several factors ­ the due tightening of security post 9/11, visa restrictions in the current Trump era, and a need to reduce dependence on foreign skilled workers. In this regards, Canada is burgeoning as the new country of choice to settle down in post-graduation. Several factors have worked in unison to lure Indian students to the shores of Canada. The Government of Canada has apparently, eased rules for international students. They can now work on and off campus while studying and secure three-year visas afterward, all of which counts toward eventual permanent residency enabling Canadian academia to become more international than it has ever been. Home to some of the most distinguished Universities of the world, Canada is widely known for endowing the foreign students with a safe environment, where most of the cities are cosmopolitan with residents being very warm and welcoming to foreigners. Cultural diversity is strongly fostered both by the nationals and Government of Canada. On the other side, when it comes to the quality of education, Canadian Universities are second to none. From traditional STEM courses to management programmes, students are provided with numerous options to choose from depending upon their expertise and personal interest in Canadian Universities, along with the opportunity to get trained by world-class and diverse faculty members. Besides these factors, affordability is another major reason why Indians opt for studying in Canada, where the tuition fees and cost of living are relatively cheaper as compared to the US. Staying in India, researching for a University abroad often becomes a frustrating task for the students; hence, we at the Higher Education Review have made an effort to present before you a comprehensive list as '10 Most Promising Universities and Colleges in Canada for India Students' of best Canadian educational institutes. The expert panel and researchers have prepared the list considering the varied factors which makes an institute the best.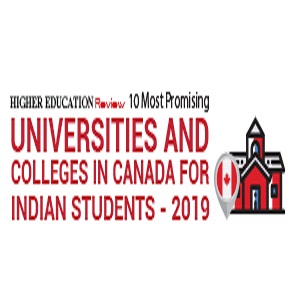 Nominate College/Institute
×
Nominate College/Institute
Our subscribers play a decisive role in finalization of our annual list of "10 Most Promising Universities and Colleges in Canada for India Students" by nominating those which have served them with excellence and are praiseworthy. If you feel there is a College/Institute that deserves to be on our annual list, do write to us about them mentioning their value proposition.
Data not inserted