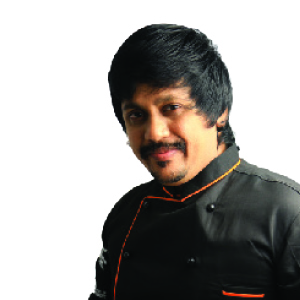 Dr. Chef Vinoth Kumar,
CEO and Chief Trainer
Mankind is destined to be either a host
or guest since time immemorial. With immense power to open minds and hearts of new people in the world, however many of us love to be hosts forever. Those blessed fellow humans are called hospitality professionals or culinary artists. Hence, culinary art and hospitality are fields directly related to the emotions as the artistic skills required for hospitality depends upon one's passion. Established in Chennai, SAI International Institute of Hotel Management (SAI IIHM) is a prestigious institution that has been working to make a difference in the culinary art since 2004. The institute is well focused about its vision that it chose Chennai as its location. The city serves as a host to
numerous star hotels and reputed large-scale food service establishments.
"Being a city of endless opportunities, Chennai extends a helping hand in getting our students placed in the comfort of homeland," says Vinoth Kumar, Principal of Sai IIHM. Kumar is very particular about the quality of students who go for recruitment and thus supports them with a proactive and well-managed placement cell.
Students are attended with meticulous care to ensure a guaranteed successful career in hospitality industry.
"My students enjoy the luxury of being individually counseled and guided right through the placement process that starts from choosing the right job opportunity, through interview to the final screening and placement and also An MBA and Diploma holder in Hotel Management & Catering Technology, Kumar has over 16 years of professional work experience in hospitality industry.