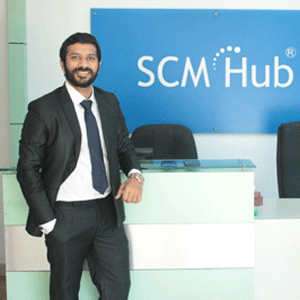 Sandesh A S
Regional Manager
SCM Hub Institute of Management is a pioneering educational institution that was founded with a vision to be the world leader in providing the best education in the Supply Chain Management. SCM Hub is also a leading consultancy and advisory service provider in all areas of Supply Chain Management. It envisions to be a one-stop shop bringing industry geniuses under one roof to provide solutions for the problems faced in the supply chain industry, including a massive shortage in the skilled professionals. It stands out from the competitors by being the only institution offering 43 specializations in Logistics & SCM. Apart from being a counselling partner with University of Petroleum and Energy Studies, these 16 years old entity has also partnered with, autonomous bodies like STED COUNCIL, WHRDE and NSDC to provide industry best certification for the aspiring professionals.
Operating for a Greater Cause.
SCM Hub International Business School operates with a mission to provide best possible training to any who want to serve in any area of Supply Chain Management, to provide well trained manpower who can help organisations to optimize process and bring in efficiency, and to provide best day-to-day Supply Chain analysis, consultancy and solutions. The founder of this institution spent a considerable part of his life in the supply chain industry in the leadership level and always felt the lack of skilled professionals in the industry.
With the sole aim of supplying qualified and knowledgeable professionals to the supply chain and logistics industry, he started off training a small number of students in 2005. From there, SCM Hub went on to design the first-ever, advanced curriculum for the logistics and supply chain training. Being the only player