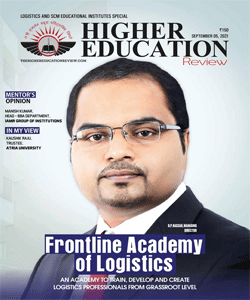 Top 10 Logistics and SCM Educational Institutes - 2021
Subjected to numerous factors which predominantly decide the dominating trends in the market, the job sector is considered to be a dynamic arena where industries play the dice to win more profit and major resources. Amidst some novel career perspectives, the logistics and Supply Chain Management (SCM) domain tops the list as one of the are exclusively preferred career options by the students of the current generation. Considered as the science of the flow of goods from manufacturing to consumers, the logistics and SCM industry witnessed the significance of their existence, as the industry came to a standstill due to the emergence of the novel coronavirus resulting in the disruption of supply chains on a vast scale.

As the importance of this field became vital, companies have started looking for talented professionals who will not only be able to revive their supply chain management system but will also ensure the use of contemporary communications and data technologies. With a better understanding of the flow of production and distribution, these logistics and supply chain management professionals can navigate the business to run smoothly in ordinary situations as well as in times of crisis. Owing to the upsurging industry demands and the field's application in a variety of sectors and positions, many educational institutes have started offering degrees in supply chain management, or a similar field. Equipping the students with convenient skills and knowledge in marketing, accounting, global economy, integrities, along with various methods of analysis, these premium institutions have gradually emerged as the study destinations of many talented individuals, who want to make a mark across this premium industry. Along with supply chains, the other elective courses prominent in this industry include topics such as warehousing, demand fulfillment, simulation modeling, and strategic procurement.

Enabling the students to become skilled graduates who can recover business operations, classify and connect with the best supply chain partners, and augment the production cycle, few Logistics and SCM institutions are counted amongst the best. To help the students finding such suitable institutions which are currently considered as the trend setters of the Logistics and SCM domain, we at Higher Education Review have managed to curate a list of `Top 10 Logistics and SCM Educational Institutes ­ 2021'. With the help of various industry stalwarts, our editorial board has come up with a list of leading Logistics and SCM institutions of the country known for their matchless curriculums and premium educational standards.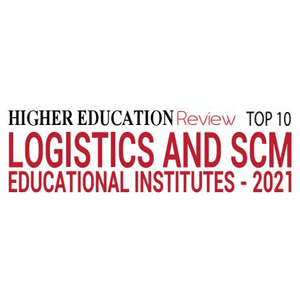 Nominate College/Institute
×
Nominate College/Institute
Our subscribers play a decisive role in finalization of our annual list of "Top 10 Logistics and SCM Educational Institutes - 2021" by nominating those which have served them with excellence and are praiseworthy. If you feel there is a College/Institute that deserves to be on our annual list, do write to us about them mentioning their value proposition.
Data not inserted