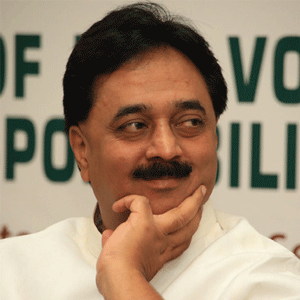 Nadoja Dr. Wooday P. Krishna
Honorary General Secretary, Seshadripuram Educational Trust
Established in the year 2005, under the banner of Seshadripuram Educational Trust, catering to the needs of Commerce and Management education with strong academic ethics in pursuit of Excellence in imparting the quality education. Institution is guided by well-known social activist and Philanthropist Dr. Wooday P Krishna Honorary General Secretary Seshadripuram Educational Trust, is the recipient of coveted Indian Red Cross Gold Medal, the highest national award for humanitarian service from the President of India.
Seshadripuram Institute of Commerce and Management is a hallmark of quality education. It nurtures the holistic development of the students complementing academics with the extracurricular activities. SICM kindles the joy of learning, being truthful and tolerant which are the essential values for a sustainable life.
The college is affiliated to Bengaluru City University which provides limited scope of autonomy in designing the curriculum, the institution designs syllabus with a well-defined protocol with an appointment of Board of Studies to the subjects where the autonomy is provided, institution placement team works in tandem with the industry experts and alumni achievers through their constant input curriculum for value added programs is designed internally, in total 180 hours of training for placement is provided as a part of curriculum mandatorily dividing in to 30 hours per semester which has contributed significantly to the students in enriching their capabilities in proving their worth to be recruited in the companies.
The Institution adopts itself to the learning mechanism designed by the thoughts of United Kingdom and United States designed differently under various semesters of BBA course. By assessing students through memory based, skill based and situation-based evaluation designed to suit the curriculum with clear cut communicated nomenclature makes this institution different from other Business School. The major benefits the institute offers can be broadly termed as the process of identification of student in terms of their future goals with regard to higher education or employment or