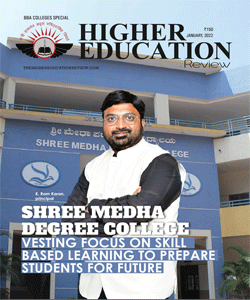 Top 10 BBA Colleges - 2022
Enabling the students to armor up for the current industry challenges and simultaneously preparing them for management as well as entrepreneurship roles, Bachelor of Business Administration (BBA) has emerged as one of the most popular undergraduate degree programs. Assisting the budding business professionals to understand and get acquainted with the business administration as well as various verticals of business operations, BBA opens numerous doors for them to explore the nuances of the business dynamics and pursue a thriving career in the management domain right after the completion of their intermediate courses. Since the course can be pursued by students from all three major streams Science, Arts and Commerce, numerous students have shown interest in it, resulting in the establishment of some prominent institutions across the country. Having a repute of providing a detailed understanding of business and management studies through their highly UpToDate curriculums, study programs, and placement opportunities, these BBA colleges have been successful in possessing a knack for attracting the attention of the students.

 

To assist the students in their quest of finding the apt BBA institutions which are renowned for catering quality business education and at the same time equipping them with the industry-specific skillsets, we at Higher Education Review have managed to come up with the list of `Top 10 BBA Colleges -­ 2022'. Realizing the pressure and challenges the students to endure while searching for exceptional Business institutions which not only suits their future endeavors but also refurbish their personalities to craft them into poignant phenomena, we have come up with some of the premier BBA institutions of the country which stand apart from the crowd owing to their unparalleled teaching and learning methodologies. Designed with the help of our expert panel comprising of our editorial board and industry enthusiasts, we sincerely hope that this survey and listing will be helpful for students as well as to all the stalwarts of business education.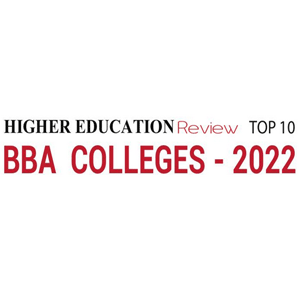 Nominate College/Institute
×
Nominate College/Institute
Our subscribers play a decisive role in finalization of our annual list of "Top 10 BBA Colleges - 2022" by nominating those which have served them with excellence and are praiseworthy. If you feel there is a College/Institute that deserves to be on our annual list, do write to us about them mentioning their value proposition.
Data not inserted