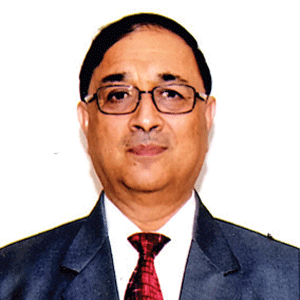 India is gradually rising as a global power and technological education is playing an imperative role in equipping the upcoming generation with the mandatory skillsets to lead the country towards the summit of success. With a notion to build a world-class institution that could nurture the talents and transform the lives of its students through excellent teaching, research services, and community development, the foundation of Rajarshi School of Management & Technology (RSMT) was laid in 1999 by Udai Pratap Educational Society. U.P.E.S was already running Inter College for boys, Rani Murar Balika Inter College for girls, a Degree College, and UP Public School affiliated to CBSE before that.
The campus of the college is spread in more than 100 acres in the heart of the city. The campus has given many gems to the country in various fields like Ex-Prime Minister Shri V.P Singh, Political leader Arjun Singh, K M Seth, Olympian Vivek Singh, Olympian Lalit Upadhaya, Olympian Rahul Singh all in hockey, Present Indian Basket Ball Captain Vishesh Raghuvanshi, Arjun Award recipient Prashanti Singh, Ramesh Yadav, and Gulabchand, Sahitya Academy Award recipient Litteratueur Shri Namvar Singh who are some of the proud alumni of this great institution. The campus boasts of having a national-level sports facility ground that nurtures the students towards sports.
Pragmatically engaged to cater its competitive and contemporary curriculum of management and technology to the downtrodden section, who are often deprived of accessing first-rate higher education, former Chief Justice of India Shri K N Singh envisioned RSMT to fill this gap specifically in the eastern U.P region. He entrusted and handed the baton of this institution to Professor NK Singh, ex-chairman of the International Airports Authority of India who worked as its Chairman till his last breath in February 2021.
Under the guidance of such immaculate personalities, the Rajarshi School of Management & Technology started its journey towards becoming a premium hub of outstanding technological and management education. With a sole purpose to create and sustain a community of lifelong