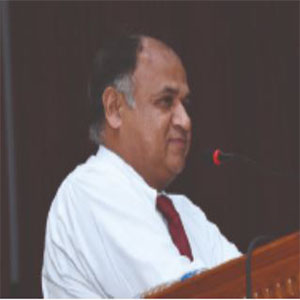 There is a belief that serving the humankind is a great way to express our gratitude to the God. But, only a handful follows this philosophy and among them includes the Sindhi Seva Samiti, a philanthropic organization managed by the Sindhis of Bangalore. Founded in 1956, the Samiti has laid ample emphasis in the field of education since its inception by initiating a number of educational institutions. Sindhi College is one such institution, which was established under the aegis of this Samiti in the year 2002 with a vision to nurture creativity, talent, and performance by providing high-quality education. The college was inaugurated by Sri. L K Advani, the then Deputy Prime Minister of India and Sri S M Krishna, the then Chief Minister of Karnataka.
"What makes Sindhi college unique is its exclusive relationship with the industry giants"
The college was started with a B.Com course initially and later broadened its horizon by launching courses like BBA, BCA, BSc, M.Com, and MFA. "We are introducing a course in humanities with a combination of Journalism, Psychology and English/Kannada in the coming academic session," shares Dr. B.S. Srikanta, Principal, Sindhi College. The college also offers value-added skill development programs like Business English certificate programme from Cambridge University, Advanced MS-Excel, Tally ERP 9.0, French certificate programme and many more. Be it administration or academics, Dr. Srikanta is very-well supported by the two Vice-Principals of the college, Dr Anil Kumar and Prof. Asha, as well as the competent and qualified faculty members of the institute.
What makes Sindhi college unique is its exclusive relationship with the industry giants. The college has signed MoU with Tata Consultancy Services for certificate course in Retail Analytics for students of BBA, MoU with People Care for certificate programme in Business English of Cambridge University, Time Group for placement training for final year students,