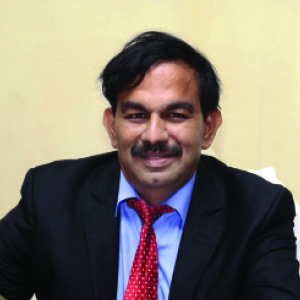 t. Peter's University's Department of
Computer Applications is imparting computer education for the last two decades with a great focus on developing
students to meet the corporate challenges
both in academic and research area.
This department continuing its stream with the greatspirit driving its MCA program despite the fluctuating market conditions.
St.Peter's University (NAAC accredited Institution) is a Deemed to be University, sponsored by St.Peter's Institute of Higher Education and Research Trust, established in 2008 under Section 3 of the UGC Act, 1956, earlier functioning as St.Peter's Engineering College from 1993.
The St.Peter's University caters to all needs of students pursuing U.G, P.G., M.Phil. and Ph.D. programs in Engineering, Technology, Architecture, Arts & Science, Management and Computer Applications under the versatile leadership of the Chancellor, Dr.T.Bhanumathy,MBBS, D.G.O. Amongst all programs, the Department of Computer Applications has a unique team of faculty members with the practitioner's approach, who make the program efficient
with effective planning for the students to flourish. The learning methodology and placement activities of the department hold a significant prominent place at St.Peter's University with a 100 percent placement of all eligible students. The University admits 120 students as its intake for its MCA program amidst of competition from the number of aspirants.
These students are the crème de la crème and thus become promising IT professionals at the end of the program. Dr. R. Latha, Head, Department of Computer Applications narrates, "The curriculum development is
paramount important for teaching the students, keeping pace with changes that needs to be adopted to accommodate