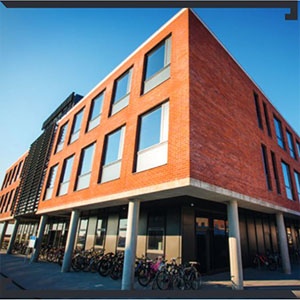 Professor Michael Williams
Professor Michael Williams is the Deputy Dean of the School of Management. Prior to entering academia, he worked in both public and private sectors in domains including finance, telecommunications, manufacturing, and government with firms including British Telecom, Standard Chartered, and Canon. He holds editorial board membership of a number of journals, has chaired tracks and mini tracks at leading international events (including AMCIS, ECIS, and ICIS), and was the inaugural chair of the established iSHIMR conference on health informatics.
In 2017, the news of a consortium of 12 Indian and British universities, including Oxford and Cambridge, receiving a £7 million grant from the U.K. government to build self-sufficient solar-powered buildings in remote Indian villages was in the limelight in every media platforms. Prime Minister Narendra Modi announced the project 'SUNRISE', to be in line with Indian government plans of turning the country into a solar energy leader. Holding responsibility to lead this entire project is Swansea University, which has extensive experience and research expertise. The award illustrates Swansea University's pioneering work on 'buildings as power stations' concept and its leading leading role in research in areas such as solar energy including the UK's first 'energy-positive classroom'.
"With an ever-expanding list of choices for study abroad destinations across the globe, what attracts international students to study at Swansea University is its beautiful location"
The University's foundation stone was laid by King George V in 1920 and since then the University has been contributing positively to the higher education scenario of the world through its quality education and cutting-edge research approaches. Conferred Gold rating in the Teaching Excellence Framework and ranked 10th in the