ASSOCHAM Best B-School Award in three consecutive years.
Adding more about the challenges Indian management education faces at present and how GLFBS is tackling this issue, Prof Avijit Banerjee, Director & Professor, GLFBS says "The root cause for the issues faced by management education in India are three folded – lack of commitments from the managements of B-Schools, shortage of high-quality and energetic faculty members, and enrollment of poor quality students who are not ready to take challenges. Talented professionals prefer to join industry rather than select teaching as their career. As a result, many management institutions prefer to invite guest faculty from industry to take the regular classes. However, the guest faculty members from industry are already overburdened in their workplace.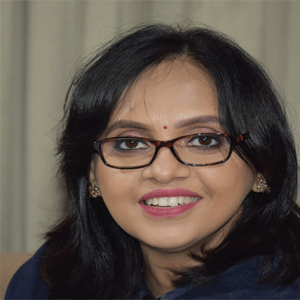 Prof Lopamudra Bhattacharyya, Founder, GLFBS
As a result their delivery of knowledge seems to be with less commitment. To overcome this issue, our Board of Studies updates our curriculum in consultation with subject experts at regular intervals making it multidisciplinary as far as practicable, and the syllabus is designed to be pragmatic and practical oriented. This allows us to equip our students with the needed skills required to thrive in the modern corporate world".
Industry-centric collaborative learning
GLFBS acknowledges the fact that, apart from a strong theoretical knowledge, management being a professional course, demands imparting all essential skills required to work in the business world as an employee or an entrepreneur. And in order to provide diverse options to the learners, they offer a wide range of specialization subjects which can be classified under two broad heads viz. 'Function Specific' and 'Industry Specific'.
There are compulsory internship project so as to make the students more conversant with the industry practices. And apart from the practical learning in the industry, the focus of study at