characteristics in young pupils who will help to establish a civilised, prosperous, and progressive society.
Besides the MBA and PhD research programmes the institute offers its learners with value-added courses include Big Data and Bloomberg certification programmeslike BMC and BLOOM Berg Analyst that are held during the week outside of academic hours. As part of our Global MBA programme, we partner and collaborate with foreign universities such as the University of Wisconsin- Parkside in the United States to provide students with exposure and job prospects.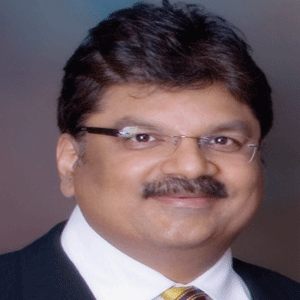 Mr. Shailesh Dalmi, Secretary
The college has implemented MSR (My Social Accountability) in the Institute rather than CSR (Corporate Social Responsibility) to develop a sense of responsibility among the learners. Rather than passing responsibility to the corporation, we would encourage the students to take on their share of responsibilities. learners can enhance their knowledge of management education, through case studies, business games, simulations, research projects, coaching and mentoring Guest lecturers and speakers are regularly invited to the campus to provide students and teachers with new perspectives and information.
To provide the best of knowledge about the subject matter, NLDIMSR is providing the students with faculty members with vast experience and expertise in their respective fields. The institute hires the top professors from IIMs, IITs, and US colleges who have deep subject matter expertise, decades of industry experience, academic competence, and a sense of global significance. They combine content knowledge with a contextual understanding of how it relates in the real world, focusing on application and execution rather than memorization and exam prep. This is accomplished by emphasising personal experience, case studies, simulation exercises, conversations, and research over more traditional, passive teaching methods.
NLDIMSR encourage and support our faculty to earn a PhD, with the goal of having all of our teaching staff complete this by 2020. Students are exposed to groups and engage in intercollegiate