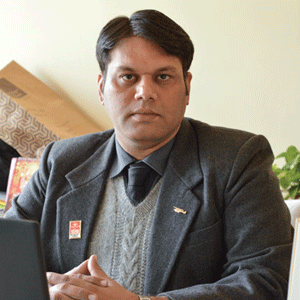 In today's business landscape, new markets, people, capital, services, and cultural knowledge constantly evolve and spread across borders. Having an MBA degree not only enables the students to understand the intricacies of conducting business locally or across borders but also broadens their knowledge and skillsets. Furthermore, it demonstrates to employers that a prospective employee has global exposure and mindset, distinguishing you from others while competing for a job. Specialized in providing cutting-edge international management education that equips its students with a comprehensive professional background, NSHM Business School in Durgapur has emerged as a premium hub of MBA education that draws top students from the country.
Equipped with a team of four career development professionals who provide students with relevant career information, NSHM Business School, Durgapur follows a structured line of actions to help the students pursue the path which fits them best. Envisioned to be a knowledge hub of global excellence, NSHM Business School is seamlessly engaged in enhancing the quality of life by imparting and advancing knowledge and skills, unleashing creative abilities, and inculcating responsible values and attitudes.
Providing Experiential Learning In An Open And Friendly Atmosphere
Since inception the ideology of NSHM Business School Durgapur was to deliver quality education with industry-relevance training. NSHM Business School, Durgapur has always aimed towards giving global exposure with excellent learning experience through innovative knowledge, imparting techniques, lifestyle education, and cross-domain exposure to the students so that they can excel in the corporate world.