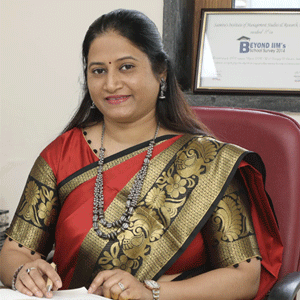 The role of an innovative manager or leader is becoming extremely critical in empowering any business to change and adapt to the dynamic environment. On the flip side, the dire need to create such personas has urged business schools to keep disrupting their management curriculum to match the fast-paced realms. However, in the race to top the herd, most institutions turn a blind eye toward leveraging quality education, which is in fact the most cardinal element in the process.
Prospective students need business schools that provide high-quality management excellence as well as a launch pad for their holistic development, thereby making them future-ready. If you are scouting for such a rare kind of institution, look no further than Sasmira's Institute of Management Studies and Research (SIMSR). Since its humble beginning in 2010 to being ranked 64th in the top 100 B-schools by The Times of India, SIMSR has been a reliable name in creating the global leaders of tomorrow.
Run as an associate organization of The Synthetic & Art Silk Mills' Research Association (SASMIRA), SIMSR is considered one of the top management institutes in Mumbai. Affiliated with the University of Mumbai, SIMSR specializes in offering AICTE-approved full-time post-graduate degrees and doctorate courses, among which MBA/MMS stand out as popular programs.
Developed with a major focus on every key area of a student's development, the highly-integrated curriculum adheres to the framework of ISO 9001:2015 and is certified for Quality Management Systems.
The value-added courses like NISM workshops, language lab sessions, and Microsoft courses complement the existing programs. To further deepen the student's learning, the college organizes weekly guest lectures, seminars, national and international conferences,