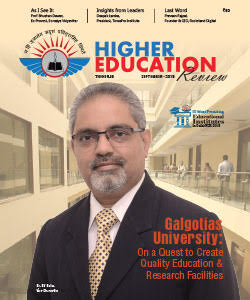 10 Most Promising Educational Institutes in Delhi/NCR
Statistics reveal that Delhi/NCR region contributed to 7.5 percent of India's GDP during the last few years in a row. Paramount to achieving this feat has been the numerous educational institutions in the industrial corridor of the NCR region. The foremost requirements for any educational institution to achieve success are impeccable placement records from reputed corporate companies, involvement in numerous research-oriented activities and the presence of an accomplished faculty. Apart from imparting the academic curriculum, instilling key skills such as personality development, communication and obtaining knowledge regarding the current trends are essential in modern education to produce employable graduates. Several research papers suggest that the successful transformation of an engineering aspirant into a graduate through the academic performances and the ensuing placement figures of an institution are directly related to the efforts of numerous versatile faculty members. 
The Delhi/NCR region comprises of several multi-national companies owing to its close proximity to almost 6 northern states of India. Hence, the students can gain vital exposure from the regular collaborations that these companies have with various educational institutes in the vicinity. Higher Education Review came up with a list which specifies the top ten educational institutions in the Delhi/NCR region which is rapidly developing into a major global technological and educational centre. We have ranked all types of educational establishments catering to diverse fields such as Engineering, Management and Finance based on the data provided by the institutes. The institutions were listed after close analysis by our expert panel consisting of top Human Resource Managers, Dignified Educationalists and the Editorial Team. We strongly believe that it is imperative to mention these reputed educational institutions which are constantly looking to ensure that quality education is accessible to all strata of the society. Consequently the aspiring students can enquire about the ideologies and vision of such popular institutes, join those establishments and achieve brilliance in their careers. As a result, the education sector can provide the best and employable graduates to help nourish the economy of the country.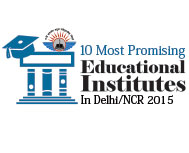 Nominate College/Institute
×
Nominate College/Institute
Our subscribers play a decisive role in finalization of our annual list of "10 Most Promising Educational Institutes in Delhi/NCR" by nominating those which have served them with excellence and are praiseworthy. If you feel there is a College/Institute that deserves to be on our annual list, do write to us about them mentioning their value proposition.
Data not inserted