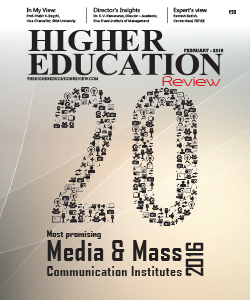 20 Most Promising Media and Mass Communication Institutes
The Indian Media and Entertainment (M&E) industry is a booming sector and is making much greater progress with the help of allied sectors such as advertising and public relations. The industry got a boost with the much recent increase in internet users. In 2015, India had 277.4 million internet users. This number is expected to rise to 411.1 million internet users in 2018. Today most of the main stream media channels has an online version and has greater reach than ever before. The rapid growth of digital advertising has led to more and more media houses opting for an online platform. Advertising and public relations are the two major revenue generating sectors of media industry. With the Indian luxury market estimated to grow exponentially in the next few years, the advertising and PR sector is looking at a huge boost. The revenue generated by these two sectors is going to be much greater than it is today and the Indian economy will have a great boost because of that. 

The Indian media & Entertainment sector is projected to reach $ 100 billion by 2025, from its estimated size of $ 17.85 billion in 2015. The media industry is the only industry that can take in a new product and business and validate it in the eyes of the public in the form of advertising, coverage and brand building by public relations. With many sectors working under the same roof, the media industry is also able to generate a large amount of job opportunities for the professionals. The projected forecasts of the developments in media industry make it evident that a lot more professionals are going to be needed in the industry in the near future. Hence, to aid enthusiasts, students and aspiring candidates alike, who are looking for a good platform to acquire the skills to enter and survive the industry, we are coming up with an issue that can rid them of their woes. The January issue of The Higher Education Review Magazine will focus on foremost educational Institutes across the country that are providing quality education in media and entertainment under the banner "20 Most Promising Media and Mass Communication Institutes." The institutes have been selected on the basis of how well they prepare the students for the industry, educational collaborations, placements, research and the quality of performance they deliver, all of which implies their performance to bring in quality to the education system.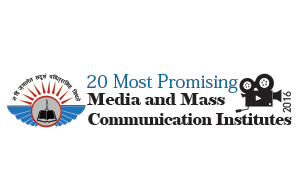 Nominate College/Institute
×
Nominate College/Institute
Our subscribers play a decisive role in finalization of our annual list of "20 Most Promising Media and Mass Communication Institutes" by nominating those which have served them with excellence and are praiseworthy. If you feel there is a College/Institute that deserves to be on our annual list, do write to us about them mentioning their value proposition.
Data not inserted