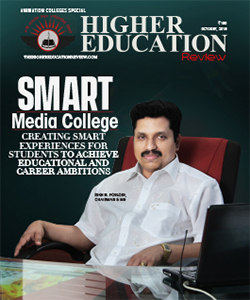 Top 10 Promising Animation and Design Institutes in India- 2019
The rise of India's creative class is indeed insane. The youth of the country are now marching towards pursuing their respective passions instead of getting trapped in the promising and most preferable parents' choice careers such as medical or engineering. At present, it is estimated that about half of the Indian population is below the age of 21 years. It is being noted that for many of them "Yellow Collar" careers are becoming more popular in comparison to the more conventional ones. The list in this category is big. Career choices for youth have picked up considerably in India over the past decade or two, with music, animation, gaming, sports, writing, design, media and other kinds of entrepreneurship emerging as attractive options.

One career choice that is quite in the forefront in the eyes of the creative youth of the country is Animation and Design sector. The youth loves to create and this field offers them innumerable opportunities for bringing their ideas into life and use their creativity to the utmost. The reason behind the growing popularity of Animation and Design courses can be because of the high demand for animators and designers in various mediums such as movies, television, video games as well as industrial machines. As per reports shared by Research & Markets, the Indian animation industry is expected to reach the 23 billion mark by 2021 as it is known to grow by 15%-20% per year. To accommodate the growing demand of the students for courses in animation and design arena, various institutes of the country are conducting short-term and long-term courses on the same.

Enabling students to choose only the best institutes, we at the Higher Education Review have come up with "Top 10 Promising Animation and Design Institutes in India- 2019". Each of the shortlisted institutes is carefully handpicked by our team of academicians, researchers and experts on the basis of the quality maintained by the institute, trainer's strength, facilities, to name a few. We hope that the next few pages will assist the aspirants to understand which institute will give their career a perfect boost.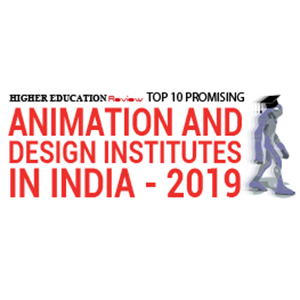 Nominate College/Institute
×
Nominate College/Institute
Our subscribers play a decisive role in finalization of our annual list of "Top 10 Promising Animation and Design Institutes in India- 2019" by nominating those which have served them with excellence and are praiseworthy. If you feel there is a College/Institute that deserves to be on our annual list, do write to us about them mentioning their value proposition.
Data not inserted