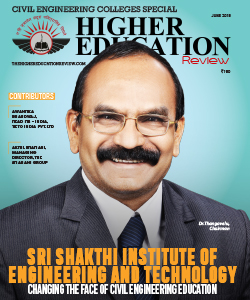 Top 10 Promising Civil Engineering Colleges in India - 2019
One of the oldest disciplines of engineering which deals with designing, construction and maintenance of naturally and physically build environments such as airport, roads, bridges, dams, canals, Civil engineers always had great career prospects and will continue having the same in near future as well. If you are someone who is passionate about the creative process that goes behind the making of the landmarks in this world, a degree in Civil Engineering is what you're made for. As per RICS (Royal Institute of Chartered Surveyors), a demand-supply gap of 44 million crore civil engineering professionals in India will pop up by 2020.

With the booming population and increased demands of sustainable infrastructure in the form of high-end road and railway network, better water supply arrangements and, concept buildings, the right skill set can take you to new highs in your civil engineering career. In addition, this fast-growing potential is why this job is called `evergreen'. Civil engineering course is offered both at the undergraduate and postgraduate levels. However since the last few years, the institutes of the country are manufacturing engineering candidates who are not up to the industry standard and the industry is in dire need of employees who can write a new story through their accomplishments, capabilities, and skills.

And to bring up such a bracket of truly skilled civil engineers, it is imperative for the students to land up in a stand out engineering institute. With an attempt of bringing in the notice of the young civil engineering aspirants, the handful of engineering institutes that are impressively standing out, we at the Higher Education Review have come with the "Top 10 Promising Civil Engineering Colleges in India - 2019". The list has been finalized after days of research and analysis by our team of researchers, expert panel and academicians only to end up with only the few engineering institutes that along with quality education, confirms the students for a holistic educational journey.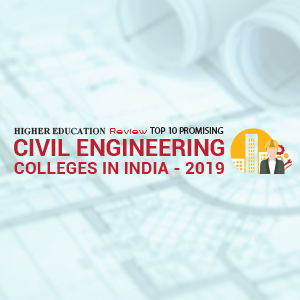 Nominate College/Institute
×
Nominate College/Institute
Our subscribers play a decisive role in finalization of our annual list of "Top 10 Promising Civil Engineering Colleges in India - 2019" by nominating those which have served them with excellence and are praiseworthy. If you feel there is a College/Institute that deserves to be on our annual list, do write to us about them mentioning their value proposition.
Data not inserted