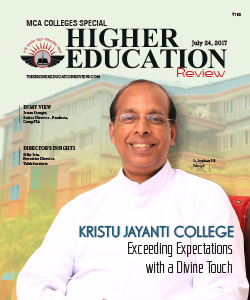 Top 10 Promising MCA Colleges in India 2017
Hardly any nations can beat India when it comes to providing cost competitiveness in IT services. India is the world's largest sourcing destination for the information technology (IT) industry, accounting for approximately 67 per cent of the US$ 124-130 billion market. The industry employs about 10 million workforces. More importantly, the industry has led the economic transformation of the country and altered the perception of India in the global economy. The Indian IT sector is expected to grow at a rate of 12-14 per cent for FY2016-17 in constant currency terms. The sector is also expected triple its current annual revenue to reach US$ 350 billion by FY 2025.
Now, creating jobs in the IT sector is not the sole responsibility of multinationals bigwigs companies. The reports says that employees from 12 Indian start-ups, such as Flipkart, Snapdeal, Makemytrip, Naukri, Ola and others, have gone on to form 700 start-ups on their own, thus expanding the Indian start-up ecosystem. India ranks third among global start-up ecosystems with more than 4,200 start-ups. While, the IT industry has created significant demand in the Indian education sector, especially for engineering and computer science, it is time for us to look into the quality of the IT graduates we are churning out every year. There are many MCA providing institutes in the country that have implicitly and explicitly said that they have added higher-skilled courses like Big Data Analytics, Cloud and Cyber security service, Digital technologies and so on to their regular stream, which would help the students to find a lucrative job in the IT sector. However, how many of them are true to their word? 
Hence, we at Higher Education Review, bring 'Top 10 Promising MCA Colleges in India' to help the companies and the students know about the institutions, who are producing qualified and skilled IT professionals and placing them successfully in reputed organizations every year. In the next few pages, we have listed the names of India's Top 10 Promising MCA Colleges and we sincerely hope that our efforts will help the students who are looking for something challenging and new to add in their profiles.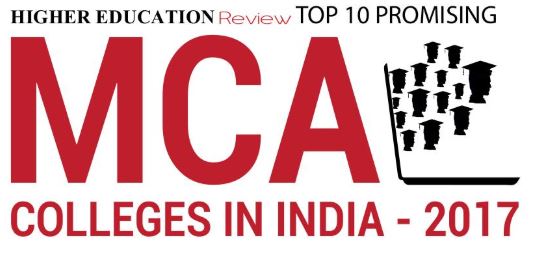 Nominate College/Institute
×
Nominate College/Institute
Our subscribers play a decisive role in finalization of our annual list of "Top 10 Promising MCA Colleges in India 2017" by nominating those which have served them with excellence and are praiseworthy. If you feel there is a College/Institute that deserves to be on our annual list, do write to us about them mentioning their value proposition.
Data not inserted