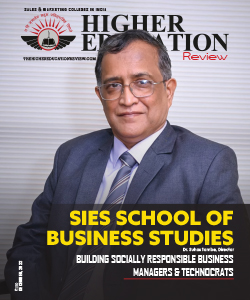 Top 10 Sales & Marketing Colleges - 2022
Given the pragmatic evolutions happening amidst the business world today, it is essential to keep the audiences well-informed about a business and its services to be able to generate good growth and projected revenues. Sales and Marketing are two prime functions that critically help every business along it. Where sales involves the different selling activities for the sale of a product or service, marketing acts around developing marketing interests amidst consumers in the business through an extensive process of market research, marketing strategy, pricing, promotion, advertising, public relations, product development, and more.

Though different in function, but likewise concerning goals, Sales & Marketing are the two significant business functions that are complex and challenging at the same time. It requires creative and analytical thinking for a sales & marketing professional to ensure that the goods & services reach the targeted customers. Hence, it is required to create a talent pool that is enriched with education and knowledge to understand the changing business scenario and is able to cope with the new emerging market challenges and imply profiting marketing and sales tactics to relish growth. Today, there are many colleges providing comprehensive courses in Sales and Marketing management that focuses mainly on marketing as the core business function. The course mainly focuses on marketing as the core business function and also teaches different tactics for sales, including interpersonal strategies that can help one close sales. The course also substantially guides one along understanding the consumer behaviour and market research techniques for better conduct of Sales & Marketing.

Higher Education Review, in this issue presents a list of `Top 10 Sales & Marketing - 2022' who have been offering best-in-class education in the country. The following list has been prepared after being closely scrutinized by a distinguished panel of judges including CXOs, analysts and our editorial board.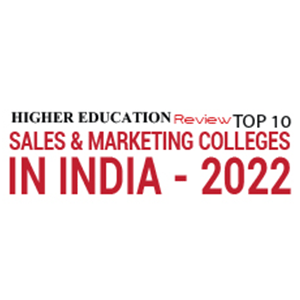 Nominate College/Institute
×
Nominate College/Institute
Our subscribers play a decisive role in finalization of our annual list of "Top 10 Sales & Marketing Colleges - 2022" by nominating those which have served them with excellence and are praiseworthy. If you feel there is a College/Institute that deserves to be on our annual list, do write to us about them mentioning their value proposition.
Data not inserted