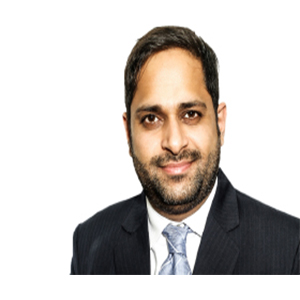 Rohit Pardasani
Chief Consultant Instructor
Based in Mumbai, ACIT is the brain child of Rohit Pardasani, Penta CCIE # 21282 (SP, R&S, Security, Voice, Collaboration) and CCSI # 34999, who started training students with the sole objective in mind to become the top educationist in the field of international IT certifications. Today, after almost two decades, ACIT's success stories speak for themselves with more than 3100 CCIE's and other certified professionals succeeding in the IT industry after being placed in top companies around the world.
Rohit Pardasani, Chief Consultant Instructor for ACIT Education (www.acit.in), was one of those fortunate kids who had the privilege of using a computer with 64 MB RAM and 64 kbps dial-up connection. Growing up in Mumbai during the 90s, his world was full of cricket and computers. Heknows the pain of waiting for the dial-up connection to complete andthat screeching-robot noise of a dial-up modem connecting to the internet is still a nostalgic sound for him. "Back in 2000, the software industry world-wide witnessed a slow down. Many IT professionals lost their job, but networking employees survived. I never knew back then, 'Why did the software engineers lose their job and not the networking engineers.' I realised after being in the industry of networking that network engineers won't lose their job as a company's business slows, whereas they may have to fire software developers, but they would not be able to fire network engineers as companies need their offices inter-connected at all times. For example, a bank may stop developing new software, but would never want to lose connectivity with Headquarters. I was very fascinated towards computers back then and my father pushed me to achieve my CCNA certification, though I was in my first year of BS Chemistry at that point of time," recounts Rohit.
"ACIT offers technical in-depth training on Cisco's certification right from Associate level being the most basic, all the way through to expert level, which is the most technically advanced and the most highly considered and sought-after certification in the field of Networking.
Cisco Certified Network Associate or CCNA, a not-so-popular course then in India, opened a door of endless opportunities for Rohit. With an insatiable hunger to learn about networking, Rohit moved further to achieve Cisco Certified Network Professional (CCNP) certification and eventually the most coveted, Cisco Certified Internetwork Expert (CCIE) - a high-level certification that demonstrates an extreme-level of network engineering skills. "CCIE is like taking a PhD in the field of computer networking. Over the years, I have taken CCIE certification in five specializations; Collaboration, Routing Switching, Security, Voice and Service Provider," proudly says Rohit.
According to Cisco, less than three percent of all certified Cisco professionals and less than one percent of all networking professionals worldwide hold CCIE certification, making it an exclusive club of networking experts. These small numbers are largely the result of the difficulty of achieving the certification — not an indication of its popularity. "To achieve CCIE certification, candidates must pass a famously demanding day-long lab exam in addition to the more traditional written exam. The lab exam is tough. It includes complex scenarios and requirements that would test a candidate's high-level of technical knowledge," explains Rohit, who has managed to pass four out of