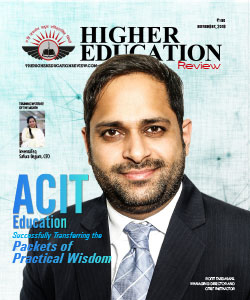 Top 10 Promising Language Training Institutes - 2018
'Sayonara', means goodbye, might be the first word that would come to many of us when we talk about Japanese language. But, if you know more than 'Sayonara,' then you may get paid a bit extra than your peers, probability 20 percent of the salary as additional language allowance. Over 5, 000 Japanese companies are operating in India and almost all of them require employees who can converse in Japanese as well as English or any Indian languages, in addition to other technical competencies. For Instance, IBM had given a title for one its job requirements as 'Need a core Java developer with proficient Japanese.' It is not only Japanese that would give candidates an extra edge over others; languages like German, Mandarin, Spanish, Italian are also gaining acceptance among Indians professionals, as it will help them to communicate with clients in a personal tone. On the other side, students who are aspiring to get post-secondary education from the US, the UK, Germany, Australia, Canada, France, Japan, and Spain are also looking for an advanced level of understanding of the English language and a basic level of understanding of the countries' native languages. In fact, as part of the selection process for many foreign universities, students must score well in exams like IELTS, TOEFL, GMAT, and GRE. This, in turn, has led them to take up language learning courses. Hence, the sustained growth of student immigration to foreign universities will see many more language learning institutes opening in India. We at Higher Education Review, hence, for those who have pinned studying abroad as a goal in their careers, professionals and hobby learners, have come up with an authentic list of 'Top 10 Promising Language Training Institutes - 2018. Each organization mentioned in the next few pages has been handpicked after considering the credentials, reputation, and quality of the services they offer. We hope that our efforts will help the parents and students to make accurate decisions about their training partners.

Nominate College/Institute
×
Nominate College/Institute
Our subscribers play a decisive role in finalization of our annual list of "Top 10 Promising Language Training Institutes - 2018 " by nominating those which have served them with excellence and are praiseworthy. If you feel there is a College/Institute that deserves to be on our annual list, do write to us about them mentioning their value proposition.
Data not inserted