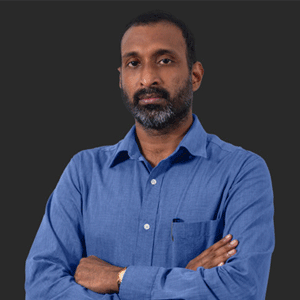 Abin Alex
Founder & Mentor
Creative Hut Institute of Photography has grown gradually in terms of creative education, historic tradition and lush eco-friendly campus and as of now, the institute has been able to become a prime destination for aspiring students. The educationalist & photo mentor Abin Alex founded Creative Hut Institute with the motive to fulfil every photography aspirant's dream of learning and gaining hands-on experience in photography. The institute operates with a mission to lead a Gurukul way of learning providing Creative spaces for Creative minds to express & explore their creativity.
The Gurukul Way
Creative Hut Institute being purely in the photography education sector had analyzed several problems that exists in this sector. The painful fact in photography education sector in India is the lack of awareness of the people about the importance of learning & education. Unfortunately, above 70% of the people fond of Photography consider it as just clicks. It is a very common thought among the people that "What is there to learn in Photography?".
For many photography passionate people, photography is just an option to get rid of regular studies and writings. Creative Hut Institute believes that photography is beyond just the clicks. Understanding technology & utilizing it in an artistic form is the demand of photography education and to ensure that their students are developed holistically, the institute ensures that their students learn & practice to skillfully apply science as the technology & your art, to form the creativity.
Creative Hut Institute of Photography had constantly worked in bringing up the best photography educational structure for the upcoming talents of our Nation. As part of the research, Creative Hut students with the faculties developed unique & innovative Photography materials that are first of its kind & bring awareness