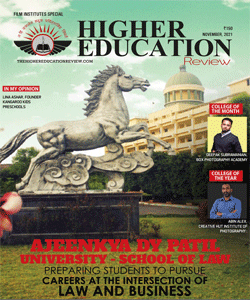 Top 10 Film Institutes - 2021
Film making is a fine art that entails the development of a story, scriptwriting, directing, shooting, sound recording, lighting, editing, production management, and screening. The film serves as a medium for the director to communicate his message to the general public. The filmmaker/director must be a painter who expresses his or her ideas on the film's canvas. It is, however, a simple means of communicating with the general public. Films, on the other hand, are popular as an art form and serve the objective of entertainment. Since technology has included new better equipment like cameras and digital printing machines, the film-making process has seen major changes over the years. Many young people are becoming interested in film-making in the current climate. The applicant would need to enrol in a film making course to learn the art of film-making, with all of its intricacies and fundamentals. Various colleges in India offer diploma and certificate courses in filmmaking. We at Higher Education Review magazine are attempting to simplify your confusion of selecting the finest film institutions functioning in India in order to assist Indian students who are interested in pursuing a career in film making. Our panel of experts investigated the issue and compiled a list titled `Top 10 Film Institutes - 2020', which is based on the institutes' quality, expertise, rankings, facilities, and much more. The educational establishments on this list have been reviewed and analysed by intellectuals in this sector, and they provide amazing instruction, as well as remarkable facilities, top-notch mentoring, and placement services. We hope that this above-mentioned list will help interested Indian students to choose the bet film institutes in the country.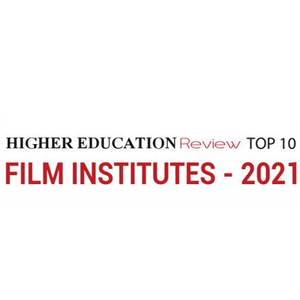 Nominate College/Institute
×
Nominate College/Institute
Our subscribers play a decisive role in finalization of our annual list of "Top 10 Film Institutes - 2021" by nominating those which have served them with excellence and are praiseworthy. If you feel there is a College/Institute that deserves to be on our annual list, do write to us about them mentioning their value proposition.
Data not inserted