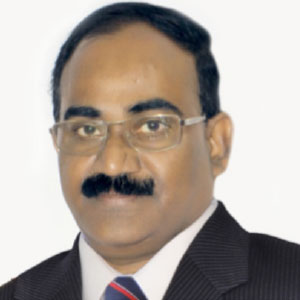 Dr. L.S.S Reddy
Vice Chancellor
With the world moving faster than ever before, it is important to nurture an academic culture which advocates the importance of sustainable development. K L School of Architecture working under K L (deemed to be) University is located in Guntur, Andhra Pradesh has been imparting the importance of sustainable growth and development to its students for nearly half a decade now. The institute was predominantly set up to address the growing needs of the industry with sustainable architecture coming to the forefront and green buildings, and climate control becoming the new norm. Accredited by NAAC with A++ grade, K L University has always kept students and their futures at the forefront of every single decision, be it setting up India's only green campus to giving world-class facilities to students in a very conducive environment. The aim of the institute has always been to build future-ready leaders and consummate professionals who are industry-ready and prepared for any new role that comes their way.
Creating a Difference
Taking a different path from other architecture colleges, the genesis of K L School of Architecture lies in sustainable architecture and green technology and the programs offered by the institute which heavily focus on research conducted in the areas of sustainable architecture, urban and rural designing and planning, innovative building materials and climate-responsive architecture. The institute focuses on creating a unique blend of design, creativity, and objectivity with a social purpose that endows students with architecture and design skills combined with social analysis and communication skills to contribute towards the creation of a new professional identity.