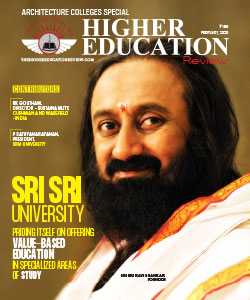 Top 10 Architecture Colleges - 2020
India has a rich history and heritage of some of the most amazing monuments and buildings that have attracted the world's attention. Being such an advanced country in architecture, the knowledge of the subject has helped Indians to be widely recognized for developing world-famous architects modern-day skyscrapers and architectural masterpieces. Even though everything looks good from the outside, the Indian architecture sector has been falling rapidly and the major reason contributing to this fall is the lack of experienced and specialized professionals. Many of the aspiring students who wish to pursue their careers in architecture are going abroad to fulfill their dreams and the majority of the students are getting settled in those countries after graduation.

The lack of credible architecture colleges that offers better training and placement opportunities is adversely affecting the growth of the sector. With the growth opportunities set to increase in the coming years owing to the swift hike in the demand in the construction industry, it is crucial that the architecture sector fully cash in on this opportunity. The steady flow of industry-ready graduates will increase the efficiency and reputation of the sector helping it to grow and expand and claim back its top position on the global stage. 

In order to help the Indian students who are looking to pursue their career in architecture, we at Higher Education Review magazine are trying to simplify your confusion of selecting the best architecture colleges operating in India. Our expert panel of researchers has looked into the situation and articulated a list under the name 'Top 10 Architecture Colleges - 2020' which is based on the institutes' qualities, expertise, ranks, facilities and much more. Reviewed and scrutinized by the intellectual individuals of this specific field, the educational institutes mentioned in this list deliver exceptional education along with outstanding infrastructure, top-notch mentoring facilities, and placement opportunities. We hope that this above-mentioned list will help interested Indian students to choose the best architecture colleges in the country.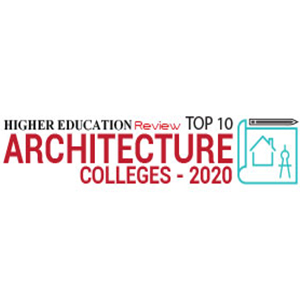 Nominate College/Institute
×
Nominate College/Institute
Our subscribers play a decisive role in finalization of our annual list of "Top 10 Architecture Colleges - 2020" by nominating those which have served them with excellence and are praiseworthy. If you feel there is a College/Institute that deserves to be on our annual list, do write to us about them mentioning their value proposition.
Data not inserted