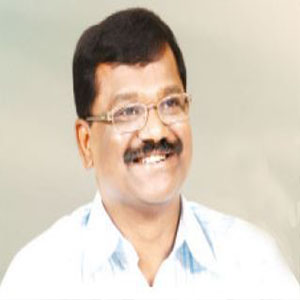 Located in Rajanagaram, a coastal village in the outskirts of Rajahmundry city on banks of river Godavari in East Godavari district of Andhra Pradesh, KLR's Lenora Institute of Dental Sciences and Hospital was established in the year 2008 under the aegis of the Boon Education Environment and Rural Development Society (BEERDS). Today, KLR LIDS as a center-for-excellence in dentistry has grown to be one of the foremost premiere dental institutions shaping up the students in Southern India.
No one can deny how good it feels to give and get a smile. Many psychological studies have shown that smiling can help us cope, make us feel good, and even increase our longevity. Perhaps, the joy of changing a person's life by creating a beautiful and healthy smile is one of the tangible rewards of being a dentist that cannot be measured in quantities. However, there are as many reasons to be a dentist as there are dentists. Career in dentistry provides plenty of rewards and challenges as well as an opportunity to help people and make communities healthier places. In that sense, KLR's Lenora Institute of Dental Sciences and Hospital (KLR LIDS) is one of the happiest places in the country. Here, both pupils and patients smile with confidence.
At the helm of affairs was its ever-smiling Founder-Chairman, Late Dr. K. Lakshma Reddy, a great leader and a visionary who believed in imparting education with precise planning and execution. Now, administrated by his wife, Mrs. K. Nagamani, who is the present Chairperson of KLR Group of Institutions, KLR LIDS has never deviated from its founder's vision. Nagamani says, "He (Late. Dr. Lakshma Reddy) started this institution with the vision of providing quality education to aspiring students of dentistry. He wanted to provide quality dental care to the people of the country at the city of Rajahmundry and serve as a model of quality dental and medical care and education center on par with global standards."
Education has always been the primary objective of the founders of this esteemed institution. With education in the forefront, Boon Education Environment and Rural Development Society (BEERDS) reaches out to the rural setup and helps in educating the rural sector. In affirmation of this dream, the NAAC peer team awarded KLR LIDS with "A" grade, naming the institution, "The best dental health education setup in a rural setting."
A Rural Campus with Global Standards
A leader and innovator in research and academic activities, KLR LIDS has excelled in interdisciplinary learning and teaching by providing access to the highest quality oral health care for the local, regional and global communities. Recognized by the Ministry of Health and Family Welfare, Government of India, Dental Council of India, New Delhi and affiliated to the Dr. NTR University of Health Sciences, Vijayawada (A.P), KLR LIDS takes 100 admissions per year in UG level and 30 admissions in PG level. At present, the institute runs postgraduate courses in eight specialties and the postgraduate diploma in four departments. "Over the years, we have progressed leaps and bounds in keeping quality dental education imbibed with proficiency and human value. Now, KLR LIDS is the only college to have a PG-Diploma among both Telugu speaking states viz. A.P & Telangana," claims Nagamani.
Despite being located in a rural area, KLR LIDS has managed to create an enviable infrastructure for dental studies and practice. The sprawling campus of KLR LIDS houses a multispecialty hospital with 100-bed capacity, excellent laboratory and museum facilities in all teaching departments, well-designed air-conditioned digital lecture halls