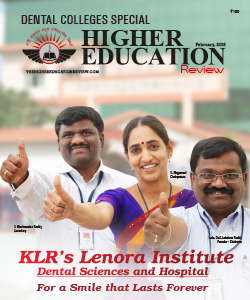 Top 10 Promising Dental Colleges in India 2018
Dentistry is now a promising branch of medicine with the emphasis on conservation of tooth, replacement of teeth with life-like appearance and dental implants. The dental market is expected to have a growth rate of 20-30 percent, with investment groups building multispecialty hospitals offering general dentistry and specialist treatments. On account of education, the students can simply complete their BDS and open a clinic or can go for completing their masters and earn expertise in their subject.

In India, the history of Dental Education dates back to 1920 when Dr. Ahmed established the first dental college. Initially a private institute, the college was then handed over to the West Bengal Government in the year 1949. Since then, many private colleges blossomed, exceeding the number of Government aided colleges. Most of the dental colleges in India, however, train the aspirant dentists only to excel theoretically whereas dentistry is more about practical performance and problem-solving skills. There seems to be a disconnection between what is learned and what is applied in the clinics. It is estimated that there will be a surplus of more than 100,000 dentists in India by 2020. Bulks of fresh graduates pursue the dream of a clinic annually but among them, the only handful achieves success due to their unsatisfactory practical knowledge. 

With existing approximately 310 dental colleges in India, it becomes a troublesome task for the aspirants to short-list a decent college, which offers a good proportion of theoretical and practical aspects of their curriculum. Comprehending the demands of contemporary day dental education, a panel of researchers and experts at the Higher Education Review has conducted an extensive research and has compiled a list of 'Top 10 Promising Dental Colleges in India-2018'. We hope our efforts to create this exhaustive blue print elucidating the ideas about Dental Colleges in India help the student across the country to make accurate decisions about their study destinations.


Nominate College/Institute
×
Nominate College/Institute
Our subscribers play a decisive role in finalization of our annual list of "Top 10 Promising Dental Colleges in India 2018" by nominating those which have served them with excellence and are praiseworthy. If you feel there is a College/Institute that deserves to be on our annual list, do write to us about them mentioning their value proposition.
Data not inserted