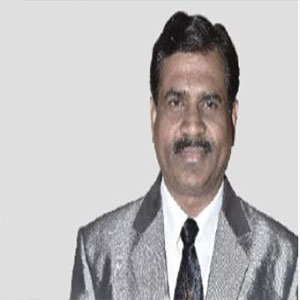 Dr. Manohar J. Patil, Principal
Holding the position of Principal in Marathwada Mitramandal's College of Pharmacy, Dr. Manohar J. Patil has a unique blend of 29 years of experience in professional as well as academics. His research areas are Phytochemistry, Pharmacological screening of Herbal Drugs (Asthma & Diabetes) and Standardization of Herbal Drugs. For his valuable contribution, Support excellence service and tireless effort in the field of Pharmaceutical Education, he received appreciation by Association of Pharmaceutical Teachers of India, Maharashtra State Branch, 3E Scholar Excellence Award in 2017 by 3E Innovative Foundation, New Delhi and The Educational Leadership Award by the Indus Foundation, Mumbai.
Industry reports show that India is likely to be among the top three pharmaceutical markets by incremental growth and sixth largest market globally in absolute size by 2020. Indeed, Indian pharmaceutical market grew 5.5 per cent in 2017 in terms of moving annual turnover and in March 2018, the market grew at 9.5 per cent year-on-year with sales of Rs. 10,029 crore. While this phenomenal growth of Indian pharmaceutical market has instigated the inception of numerous pharmacy colleges in the country, many of these newly minted institutions fail to match with the industry expectations.
Apparently, Marathwada Mitramandal, Pune, a public charitable trust established in 1967 had already foreseen that the industry would require a large number of qualified and talented pharmacists to aid its high growth trajectory. Since 2006, Marathwada Mitramandal's College of Pharmacy (MMCOP) has been imparting excellent and comprehensive education to blossoming pharmacists by putting quality as its foremost priority. Today, MMCOP is a renowned destination for aspirants who dream to leave a mark on the pharmaceutical industry.
Presided by Hon. Shri. Shivajirao D. Ganage, the trust that comprises of