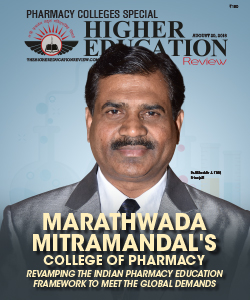 Top 20 Promising Pharmacy Colleges in 2018
In 2017, after a long 15 years, The National Health Policy issued its first comprehensive health policy document where the glaring realities of the healthcare system of the country were clearly expressed. Prime Minister Narendra Modi tweeted, "The National Health Policy marks a historic moment in our endeavor to create a healthy India where everyone has access to quality healthcare". But, in a country where the larger section of the population still resides in rural parts, away from the big cities, the best healthcare facilities and resources are seldom subjected to reach them. The absence of enough doctors, inaccessibility to basic healthcare and a perpetual failure to get diagnosed with world-class equipment are the factors that mark the state of rural health care of the country today. Apparently, nearly 600 million people in India, mostly in rural areas, have little or no access to health care as 75 percent of the nation's healthcare infrastructure is concentrated in urban areas where just one-quarter of the population lives. In this scenario, considering that the country's more than 60 percent deaths occur mostly because of non-communicable diseases, like cardiovascular and diabetes, primary care is the need of the hour, which trained pharmacists in the contemporary times are ample capacity to provide. In some areas of the country, in fact, the health care status has already been uplifted with the help of pharmacy professionals who are perfectly donning the role of a medical practitioner. The job description of pharmacists now includes individual drug therapy decisions, elimination or reduction of a patient's symptoms, arresting or slowing a disease process or symptoms, critical patient monitoring activities and so on. Anyhow, to practice as a pharmacist in India, one need at least a diploma in pharmacy education as, without a degree and diploma, they will be not allowed to serve in eminent companies and government organizations. For offering the students with wide arrays of course and cater to the dearth of skilled pharmacists, in the last few years, the education sector witnessed the mushrooming of numerous pharmacy colleges in every nook and corner of the country. From only five pharmacy colleges during the time of independence to now crossing over 1,600 colleges, the students inclined towards pharmacy education is confused like never before when it comes to choosing the appropriate college. We at Higher Education Review for removing such uncertainties of students have come up with a list of pharmacy institutes as "Top 10 Promising Pharmacy Colleges in 2018". The institutes that are highlighted in this issue are hand-picked by our team of experts and researchers and weighted on the parameters like student-teacher ratio, placement rate, quality of training, research output, industry interface, and facilities.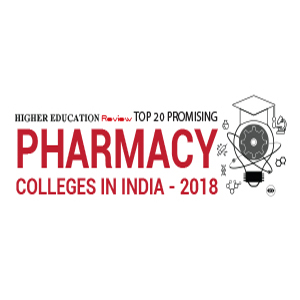 Nominate College/Institute
×
Nominate College/Institute
Our subscribers play a decisive role in finalization of our annual list of "Top 20 Promising Pharmacy Colleges in 2018" by nominating those which have served them with excellence and are praiseworthy. If you feel there is a College/Institute that deserves to be on our annual list, do write to us about them mentioning their value proposition.
Data not inserted