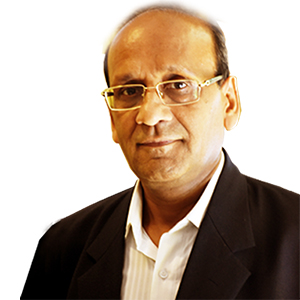 The Founder and Chancellor of PIU, Dr. Agarwal is also a professionally qualified and licenced postgraduate medical practitioner in Holistic Health and Medical Sciences, besides holding postgraduate degrees in a plethora of disciplines. He has been bestowed upon with several honorary doctorates, and awards and accolades from institutions of different parts of the world. Dr. Suresh Kumar Agarwal, ChancellorHe has been an attendee at the United Nations, New York, as well as has been a Guest in the International Conference organized by the World Health Organization and supported by the Department of Health, Government of Egypt.
Chandan Agarwal, CEO
CEO Chandan Agarwal is a professionally qualified Chartered Accountant from the Institute of Chartered Accountants of India, Government of India, and also holds postgraduate degrees in Business Management, and Yoga and Naturopathy. He has keen interest in the promotion and popularization of holistic education for the all-round development of the society and Chandan Agarwal, CEOnation at large. Recently, he has been awarded with the Bharat Ratna Dr. A. P. J. Abdul Kalam Samman Award for social work.
Recently, both the millennial and the Government of the country have been found emphasizing on the famous proverb - "health is wealth". Achieving a good health and peace of mind has become the norm among a large section of the population in the country. On that account, when most of the modern day Universities are taking initiatives in introducing technical or professional courses, Pragyan International University (PIU) ­ a Private University established under Sec 2(f) of UGC, Government of India under Jharkhand Act No. 11 of 2016, was established with a unique set of values that are deeply emboldened onto the principle of 'Happiness'.