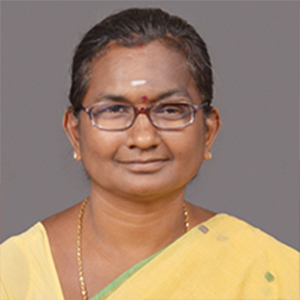 Dr A Chitra
Prof & Head, Dept of Computer Applications
In 1926, Shri PSG Venkataswamy Naidu, Shri PSG Ganga Naidu, Shri PSG Rangaswamy Naidu and Shri PSG Narayanaswamy Naidu, four brothers from a renowned agrarian family from Peelamedu, Tamil Nadu, created the PSG & Sons' Charities Trust. They envisioned augmenting and strengthening PSG Sarvajana School, where the Nobel laureate Rabindranath Tagore sang our National Anthem. The four brothers of the Shri PS Govindaswamy Naidu (PSG) family inherited their ancestors' property, which they divided into five parts, reserving one-fifth for their 'fifth-brother'- the PSG & Sons' Charity Trust. Since then, the fifth brother has become the crowning glory of the PSG family and has elevated the pursuit of knowledge to unimaginable heights, bringing fame to Coimbatore as an educational hub.
Initiation of PSG College of Technology
"Over the years, the PSG & Sons' Charities Trust has created more than 26 educational institutions of repute ranging from Kindergarten to Doctoral Studies across various disciplines like Arts, Science, Engineering, Technology, Medical, Management, Research and many more, in which PSG College of Technology (PSGCT) was incepted in 1951. All institutions are performing extremely well that they always take top positions in the national ranking of educational institutions. PSG College of Technology, owing to the excellent infrastructure, dedicated team of faculty and focused leadership, has always been the first choice of students aspiring Engineering, Science and Management studies. I am always excited to see MCA alumni, in various roles and positions, in IT domain spread across all parts of the globe", says Shri L Gopalakrishnan, Managing Trustee, PSG & Sons' Charities.
Academic Excellence of MCA Department
After 32 years of its glorious journey, PSG College of Technology incepted the Department of Computer Applications (MCA), which at present is one of the most reputed post-graduate Programme producing many very successful IT professionals. "Department of MCA was envisioned by the Department of Electronics (DOE), Government of India in 1980 to make 'computer application learning' popular across India, and among the selected 14 institutions, PSGCT holds the honor of being the second nation-wide and the first in South India to have started the MCA Programme," says Dr. K. Prakasan, Principal Incharge, PSGCT. He added "From the very beginning, our mission has been to provide world-class engineering education and foster research and development activity, so that young men and women evolve as innovators of technology. We also mold them to take leadership in society for the country's progress. Department of Computer Applications is offering the postgraduate Programme on Computer Applications with a good mix of courses in Computer Science, algorithm design and programming, state of technologies in such a great manner that even students from a non-computer science background to excel in the IT career".
Dr A. Chitra, Professor and Head, Dept. of Computer Applications says, "Our Mission is to enable students acquire good academic skills and knowledge through