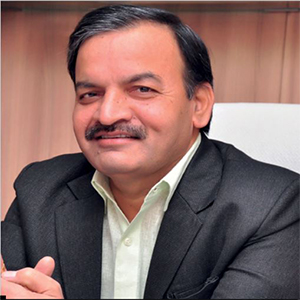 Education at doorsteps and pursuing it staying in their own hometown is still a distant dream for several young and bright minds of the country. Whereas boys by default opt for settling to another city or bigger town for achieving their educational goals, girls are bound to stay back at home owing to the parents' concern attached to the safety issues. Considering all such drawbacks, which were not letting a dedicated workforce of Rahuri Tehsil of Ahmednagar district in the Maharashtra state to prosper and shine, Shri Shivaji Shikshan Prasarak Mandal's Arts, Science & Commerce College was founded in the year 1978 under the leadership of President Dr. Baburao Bapuji Tanpure and the guidance of Shri. Prasad Baburao Tanpure (former MLA and MP).
Accredited A Grade by NAAC and affiliated to Savitribai Phule Pune University (SPPU), the college till date has the record of producing around 31 University toppers along with earning recognition and awards such as Best College Award ,Best Award In Sport & Best College Award For Student Welfare Activities by SPPU and State Govts Chatrapati Shivaji Maharaj –Vanashree Puraskar 2015. "Talking about the history or success of Shri Shivaji Shikshan Prasarak Mandal would remain incomplete without reference to the efforts and achievements of Dr. Baburao Bapuji Tanpure who strived during his entire life to bring about socio-economic and educational development of Rahuri," pinpoints Dr. Sambhaji A Pathare, Principal, Shri Shivaji Shikshan Prasarak Mandal's Arts, Science & Commerce College. Pledging to provide all-round development to each of the students of the area, the college offers courses classified into three faculties viz. arts, science, and commerce.
Dr. Pathare proudly says, "In 2012, we added 11 new and in-demand programmes.