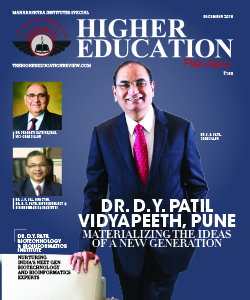 Top 20 Promising Institutes in Maharashtra
Over the years, Maharashtra, the land of the Great Indian warrior king, the first Chhatrapati of the Maratha Empire, Shivaji Bhonsle, has produced some of India's enormous talents in various academic and non-academic fields. Whether in sports, entertainment, industries, action or education, the state of Maharashtra has firmly held its ground in every segment. The lights of some famous Indian personalities, like the batting legend Sunil Gavaskar and the Queen of Melody Lata Mangeshkar had already ornamented the place in front of the world stage before Sachin Tendulkar or Shankar Mahadevan started showering their blistering magic! Maharashtra is not only the home place of these artists, but also some of India's business tycoons, such as Bhalchandra Digamber Garware, the founder of the Garware group or Azim Premji, the chairman of Wipro Limited are from Maharashtra.

It can be said that the central Indian state of India has played a pioneering role in the development of the country. Indulging itself into some major instrumental accomplishments, Maharashtra has framed its higher education structure by involving cooperative movement in setting up private institutes. Today, the University of Mumbai (Central University, in short known as 'MU') which is one of the earliest and oldest state universities in India, offers Bachelors, Masters, Doctoral, Diploma and Certification courses in various disciplines like Arts, Commerce, Science, Medical and Engineering.

In the last decade, the literacy rate of Maharashtra has gone up to 90 percent among the men and 75 percent among the female. The state has 24 universities in total, where an average of 160 thousand students graduates every year. It is also the home of some eminent institutes like Indian Institute of Bombay, Dr Babasaheb Ambedkar Technological University, Visvesvaraya National Institute of Technology Nagpur.

Beside these, Maharashtra has a huge number of private colleges and universities, which are imparting tradition technical, medical, arts, management and religious education. We can say that the state of Maharashtra is 'one special' place for learning. Acknowledging the fair and multilevel education of this land, in this edition, we at The Higher Education Review bring to you the "Top 20 Promising Institutes in Maharashtra". This issue features institutions that are chosen after thorough research by our team of expert panel. The institutes that feature in this issue are weighted on the parameters like student teacher ratio, placement rate, and quality of training, research output, industry interface and facilities.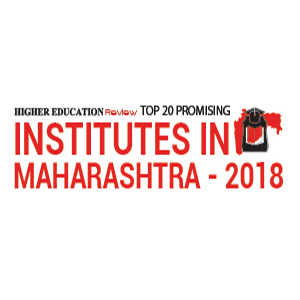 Nominate College/Institute
×
Nominate College/Institute
Our subscribers play a decisive role in finalization of our annual list of "Top 20 Promising Institutes in Maharashtra" by nominating those which have served them with excellence and are praiseworthy. If you feel there is a College/Institute that deserves to be on our annual list, do write to us about them mentioning their value proposition.
Data not inserted