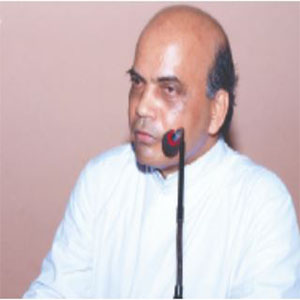 Society of Jesus, whose members are known as Jesuits, has been in the very front rank of education with a legacy of 450 years, a fact that is universally admitted. They are renowned for quality education and run some of the very prestigious institutions in India. Administered by the Bangalore Jesuit Education Society (BJES), St. Joseph's College of Law (SJCL) is the first-ever Jesuit Law College in South Asia. Initiated in the academic year 2017-2018, the college abides by to give an opportunity to the students to study the various aspects of Indian and international law and jurisprudence.
"With a wide range of expertise, the faculty members of SJCL are an inspirational source for the students"
Affiliated to Karnataka State Law University, Hubbali, SJCL is situated in the heart of Bangalore city beatified with excellent facilities in the premises like a well-stocked library, moot court, a hygienic cafeteria coupled with state of-the-art lecture and seminar halls. "The new era of legal education in India has opened up avenues for students and completely changed the image and structure of the legal profession of the country, hence we have taken the responsibility to generate competent, ethically sound and committed lawyers," says Fr. Swebert D'Silva SJ, Director, St. Joseph's College of Law.
SJCL has just begun its journey by offering two different courses viz. 5-year integrated degree in B.A, LL.B along with independent 3-year degree programme in LL.B. The college has also initiated the process of starting BBA LLB and B Com LLB programmes from this academic year for which KSLU permission has already been obtained and BCI permission is awaited. In coming years, the institute will introduce LLM and Ph.D. programmes. Although SJCL is a young law college, it has several progressive aims and targets, which the Management of the College is determined to achieve in a very short span of time.