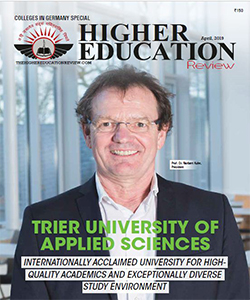 10 Most Promising Universities and Colleges in Germany for Indian Students-2019
An impressive culture, a huge array of travel opportunities (as it is located almost in the centre of Europe) and numerous higher educational institutes to study are some of the popular characteristics of the beautiful country Germany. And these reasons, recently, has made Germany become a magnet for international students from all over the world. Often regarded as the higher education paradise, Germany is beatified with many worldwide ranked universities that ensure to provide globally valued degrees and high employability that too in affordable living costs. In fact, Germany is widely recognized among the overseas students for its affordability that lets them stay safe from the burn of financial burden which most of the foreign students have to face on deciding upon studying abroad. According to a survey conducted in 2018, 35.3 percent of prospective foreign students in Germany highlighted low or no tuition fee universities as the top reason why they would attend higher education in Germany.

Another factor that captivates the interest of the international students about Germany is its long and rich history and a vibrant and dynamic lifestyle that welcomes students from different countries with open arms. The people over there are quite friendly and helpful towards the students who come all the way from their respective home country to obtain study in a new country. The Country follows the lifestyle, which has a good mixture of modern and the classics, the urban and the rural, enabling the students to fall in love with the environment. If these many perks of Germany were not enough, the immigration policy of the country makes it done, which allows the international graduates to stay for an additional 18 months to seek work.

There is a good population of Indian students in the country as well, who over and time has been vouching for the quality of education and lifestyle rendered by the Germany educational institutions. For the students who are aspiring to study in Germany and are confused about selecting the finest institution in the Germany, we in the Higher Education Review have brought out a list as '10 Most Promising Universities and Colleges in Germany for Indian Students-2019' comprising of the institutes which guarantees an effective educational life and easy transition in a new environment to the international students along with enabling them to be a part of a diverse community. Prepared after rigorous research and analysis by our team of experts, researchers, and academicians, with this, we attempt to simplify the process of searching for a decent and quality Germany educational institution.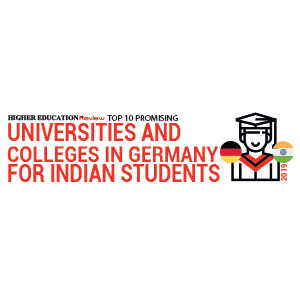 Nominate College/Institute
×
Nominate College/Institute
Our subscribers play a decisive role in finalization of our annual list of "10 Most Promising Universities and Colleges in Germany for Indian Students-2019" by nominating those which have served them with excellence and are praiseworthy. If you feel there is a College/Institute that deserves to be on our annual list, do write to us about them mentioning their value proposition.
Data not inserted