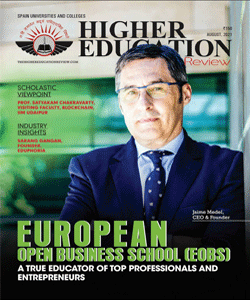 Top 10 Promising Spain Universities And Colleges - 2021
Ahuge number of scholarships are available for international students including students from India to study in Spain. There lots of universities offering scholarships such as tuition fees waiver or financial aid for supporting students' education. There are government-funded scholarships also. The industry-focused higher education in Spain helps students complete a degree in Spain. In a modern Spanish education system, students can select one of the most skillful and renowned professional degrees. According to EHEA (European Higher Education Area), the levels are Grade degrees (undergraduate studies), University Master's degrees (graduate studies) and Doctoral degrees (postgraduate studies). The undergraduate program includes subjects from arts and humanities, sciences, health sciences, social sciences, law, engineering and architecture. A student needs to score 240 credits for acquiring a grade-degree in three or four academic years. The master's program students need to score between 60 and 120 credits for acquiring a master's degree in one or two academic years. In the duration, the students also need to complete a public defense of a thesis between 6 and 30 credits. The postgraduate students who are awarded doctoral degrees study in two phases where first phase includes 60 credits of theoretical study and the second phase is research-based. While there is no time duration for completing research programs, in general within three to four academic years of study a student completes doctoral thesis.

For helping the Indian students looking for a premier higher education institute in Spain, Higher Education Review magazine tries to simplify the confusion of selecting the best Spanish universities and colleges for Indian students. The expert panel of researchers has looked into the situation and articulated a list under the name 'Top 10 Universities and Colleges in Spain for Indian Students - 2021'. Based on the institutes' qualities, expertise, ranks, facilities and much more, reviewed and scrutinized by the intellectual individuals of this specific field, the educational institutes mentioned, these colleges and universities in the list deliver exceptional education along with outstanding infrastructure, top-notch mentoring facilities, and placement opportunities. We hope that this above-mentioned list will help the interested Indian students to choose the best educational institutes in Spain.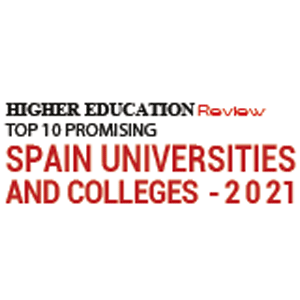 Nominate College/Institute
×
Nominate College/Institute
Our subscribers play a decisive role in finalization of our annual list of "Top 10 Promising Spain Universities And Colleges - 2021" by nominating those which have served them with excellence and are praiseworthy. If you feel there is a College/Institute that deserves to be on our annual list, do write to us about them mentioning their value proposition.
Data not inserted