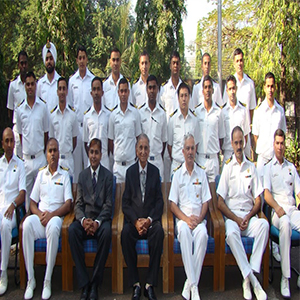 One of the pioneers in initiating a Six Sigma training institute in India, today SIX SIGMA Quality International, a division of SSQI India Pvt. Ltd boasts of a rich legacy of almost two decades of existence. The institute over the years has been instrumental in training a mammoth number of professionals across the world by offering its courses both in online and classroom mode in a cost-effective manner. Having a global presence, the institute prides on serving more than 2000 clients from different parts of the globe.
"The trainers of the SIX SIGMA Quality International not even back out when it comes to providing training even in war-prone city like Kargil of J&K and remote area such as Sangla Valley of Himachal Pradesh"
"We are an extremely client-centered training institute. Giving the first priority to client's convenience is what basically we preach at SIX SIGMA Quality
International," says Mukesh Singh, CEO, SIX SIGMA Quality International. To justify this statement, the trainers of the institute not even back out when it comes to providing training even in war-prone city like Kargil of J&K and remote area such as Sangla Valley of Himachal Pradesh. "Every member of the institute is driven strongly towards a common goal- to have and maintain customer satisfaction by rendering prompt and efficient services," pinpoints Singh. Because of the commitment and quality that the institute has been extending since its inception, eminent Corporate and PSU organizations such as Indian Oil, ONGC, NHPC, SJVNL, JSW, BBJ, Balmer & Lawrie, HMT, MRPL, Karnataka PWD, NLC, NMPT, Dow, Indian Navy, Indian Railways, Indian Agricultural Research Institute, TCS, Duraline (US MNC), Supermax, Techtrek technologies, Mumbai Corporation, Ministry of food & public distribution, Ministry of Science & Technology Govt. of India, Govt. of Maharastra and many more are regular clients of SIX SIGMA Quality International(for more info refer www.eacmark.com/www.sixsigma-tqm.com).

Having the backing of a team of trainers who are highly qualified and experienced in the Six Sigma field, the institute offers a four level course viz. Six Sigma White Belt (1-day introductory classroom programme), Yellow Belt (2 days classroom programme), Green Belt
(4 days classroom programme plus 1 project work), and Black Belt (8 days classroom programme plus 2 project work). Singh elaborates, "For the professionals who have qualified the Black Belt level, we conduct a Master Black Belt level (15 days classroom programme for certified black belt ). Along with hosting classroom sessions in our centers in Mumbai and Delhi, all these programmes can be pursued through online mode, which can be completed within 1 to 6 months according to the concerned level". The Master Black Belt receivers are encouraged to undergo 3 live projects in the industry where they are working.

The Institute on the completion of the respective level facilitates the candidates who have attained 70 percent in the examination with globally acceptable certificates. "On request, our trainers reach different cities and towns, in the client's place and conduct the training. The minimum batch number, however, is 20, whether it is mass or corporate training," shares Singh. The trainers ensure to teach the process improvement quality tools & techniques with a very constructive approach using varied analytical, statistical and quality control methods. "Being a one-stop-solution for consultancy training, certifications services and rendering training in an affordable price, we envision to emerge as the top 3 companies in Consultancy segment in India by 2022," concludes Singh.