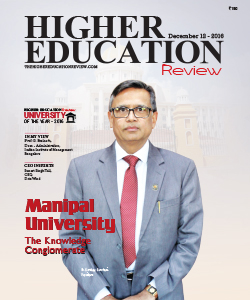 University of the year 2016
University education is an opportunity to boost the confidence of the innate abilities in the students. Our country was once a land of the reputed Taxila and Nalanda Universities, which had even attracted lot many foreign students. Unfortunately, those days are gone as the quality of learning at our universities slipped down drastically. Being the second largest education system in the world, India has over 777 universities offering a variety of courses. However, in the global education arena, which is dominated by the universities from the U.S. and UK, most of the Indian universities are ranked at the bottom. 

According to latest Times Higher Education ranking on international universities, not a single Indian university has been able to get a place in the top 200. However, 17 universities across the country have been included in the rankings of over 800 varsities across the world. Today, we are in need of fresh ideas and creative teaching mechanisms to fulfil the global market needs. The Indian universities need to adopt a global culture and need to borrow ideas in pedagogy from the best institutions around the world to build up an organic culture of learning. By adopting a new global approach, the universities must be capable of attracting more for international students to help the country earn foreign reserve along with the spread of the country's soft power.

Recently, some of the universities have come up with new ideas to refashion India's university education. These universities realize the need of being research oriented to get a position in the top 100 universities in the world. The higher education review team with a panel of experts have made a detailed study to find the universities that are upgrading themselves to produce global players over the next quarter of a century. With the "University of the year 2016", we bring to you some of the top universities across the country and these universities are selected on the basis of their performance in pedagogy, placements, research and quality of the education.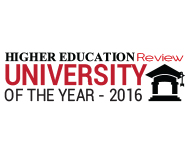 Nominate College/Institute
×
Nominate College/Institute
Our subscribers play a decisive role in finalization of our annual list of " University of the year 2016" by nominating those which have served them with excellence and are praiseworthy. If you feel there is a College/Institute that deserves to be on our annual list, do write to us about them mentioning their value proposition.
Data not inserted