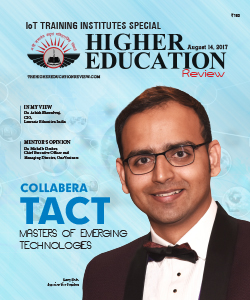 Top 10 Promising IoT Training Institutes in India 2017
The emergence of the term 'Internet of Things' was marked when Kevin Ashton, the Executive Director of Auto-ID Labs at MIT, coined it in a presentation to Procter and Gamble in 1999. Now, the 'Internet of things' or in short IoT is one of the most hot-button topics to talk. In simple terms, the IoT consists of any device with an on/off switch connected to the internet. This includes almost everything we can think of, ranging from smart phones to emergency notification systems to the infrastructure management both in rural and urban areas. Hence, corporate houses, Government Organizations and academia are involved in different aspects of researches, businesses and implementation with IoT.

The growth of IoT has significantly transformed the way we live our life. A good number of companies and research organizations have predicted the potential impact of IoT, on the economic state and the internet during the next five to ten years. While Cisco projects more than 24 billion Internet connected objects by 2019 on the other hand, Morgan Stanley projects 75 billion networked devices by 2020. Since, it has been claimed that future belongs to a technology like 'IoT', all research houses and companies have geared up and termed it as a game changer. IoT will lead to the creation of new jobs that will help organizations to achieve success. There is already ton of demand in the market for techies, who want to work on IoT projects. 

Therefore, for understanding and learning the usage and the importance of IoT, many institutions are coming up with short duration courses, which the aspirant can opt for, after completing their engineering, masters, graduation and so on. However, often it becomes hard to choose the right and reliable institution to be enrolled. 

On that account, we at Higher Education Review, have performed a thorough research and listed 'Top 10 Promising IoT Training Institutes in India 2017' to aspire technical enthusiasts to pace up with the evolving technology. Training for IoT is in very early stage, and a very few number of institutions have come up with proper qualified teaching experts, industry practitioners and practical and theoretical learning materials. We believe, if one chooses the right kind of institution, they will learn better and then understand their place of expertise and then master it further.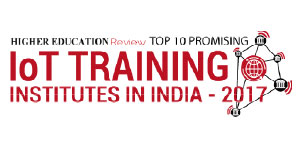 Nominate College/Institute
×
Nominate College/Institute
Our subscribers play a decisive role in finalization of our annual list of "Top 10 Promising IoT Training Institutes in India 2017" by nominating those which have served them with excellence and are praiseworthy. If you feel there is a College/Institute that deserves to be on our annual list, do write to us about them mentioning their value proposition.
Data not inserted