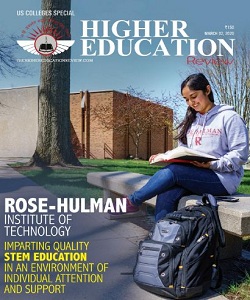 Top 10 Universities & Colleges in USA for Indian Students - 2020
America is considered as the land where dreams come true and there has been no other country that has been in the limelight on the world stage more than the USA. The country has been leading almost all the industrial and technological verticals since the beginning of the new world. The impressive lifestyle that the country can offer has lured in people from all four corners of the world. A melting pot of culture, US has almost all the nationalities having big and small thriving communities in the country. Known for its unparalleled job opportunities and class-leading education offered by world-renowned education institutions, US has thus established itself as a modern-day hub for higher education. Thousands of students from around the globe pack their bags and flock to the US looking for better opportunities. Owing to the fact that the students get to interact with people from different countries, cross-cultural learning is also bound to improve, which will benefit in establishing international networks that will help them in their quest for becoming a global citizen. Ranked amongst the top 5 study destinations among Indian students, this is majorly influenced by the thriving Indian communities in the US which make it easier for Indian students to adapt to the US culture. In order to help the Indian students who are looking for the most suitable universities and colleges in the US, we at Higher Education Review magazine are trying to simplify the dilemmas of selecting the best educational institutes in the US for students from India. Our expert panel of researchers has looked into the situation and articulated a list under the name 'Top 10 Universities & Colleges in USA for Indian Students - 2020' which is based on the institutes' qualities, expertise, ranks, facilities and much more. Reviewed and scrutinized by the intellectual individuals of this specific field, the educational institutes mentioned in this list deliver exceptional education along with outstanding infrastructure, top-notch mentoring facilities, and placement opportunities. We hope that this above-mentioned list will help interested Indian students to choose the best higher education institutes in the US.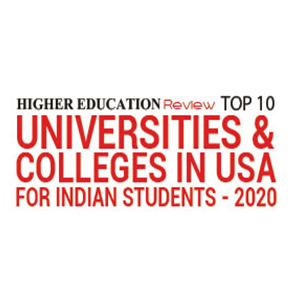 Nominate College/Institute
×
Nominate College/Institute
Our subscribers play a decisive role in finalization of our annual list of "Top 10 Universities & Colleges in USA for Indian Students - 2020" by nominating those which have served them with excellence and are praiseworthy. If you feel there is a College/Institute that deserves to be on our annual list, do write to us about them mentioning their value proposition.
Data not inserted