Higher Education Review ›› Magazine ›› June-2018 ›› Special issue
A Comparison between Indian Universities and Western Universities
Author : David Wittenberg, Professor, Indian School of Management & Entrepreneurship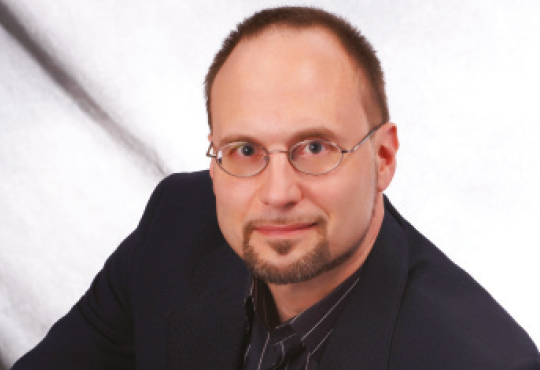 David Wittenberg, Professor Indian School of Management & Entrepreneurship
Indian universities are quite capable of succeeding without reaching the top of the global rankings. To me, that goal is beside the point. First, we have to decide whether we care about the categories and parameters that other countries use to rank their universities. If we do, then we should be ready to change so that we can improve in those areas and rise in the rankings. The rankings are set up to reward the things that western universities were designed to do and Indian universities were not designed to do, such as educate innovators, creators and public intellectuals; make breakthrough discoveries in the hard sciences and publish path-breaking research in the social sciences; and serve as meccas for students from around the globe.
The presence of foreign universities in India is a breath of fresh air
According to me in terms of what happens in the classroom, I see no conflict between the Indian context and a flexible, internationalized system of higher education. The most obvious conflict is between the traditional Indian way of designing and delivering education and the way that most other countries do those things today. The second conflict is between our traditional way of governing education and the way education is governed in other countries. However, the presence of foreign universities in India is a breath of fresh air. For those who are open to change, having foreign universities nearby will provide excellent exposure to alternative philosophies and methods. Indian educators can then choose whether to adopt or modify any of those new ideas in their own universities.
All the professors I've worked with in India were well-intentioned. I believe that the vast majority of professors no matter what their career stage or their affiliation, would like to develop professionally and become more effective. Lastly, if internationalization seems unachievable or unsettling, start with small steps. Invite a foreign professor to interact with your students. Take your students on a study tour abroad. Invite students from another country to visit your campus for a short course. Give one of your faculty members a sabbatical to study at a great university overseas. The fruits of such personal interactions will go a long way toward bringing an international dimension to your university. (As told to HER Team)
David Wittenberg