Higher Education Review ›› Magazine ›› December-2017 ›› Special issue
ABC for Technology Training: Providing a Unique Learning Experience on the Emerging Technologies
Author : HER Team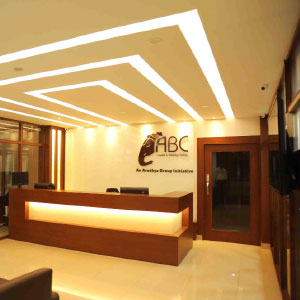 Learning how to code is a valuable skill and for the millennial coders, there have never been more programming languages to choose from. Indeed, with the industry in a constant state of flux and development, the programming landscape has changed so much that learning to code in a single language may potentially limit the career opportunities if that language is shunted out of use. Understanding the importance of emerging programming languages, ABC for Technology Training, a well-known finishing school in Bangalore for training on JAVA and Testing technologies, is now all set to widen the range of courses to enable the younger generation and working professionals to Upskill. "We have started with new technologies like Python, Machine Learning, AngularJS, Hadoop, Spark and Scala, in addition to the comprehensive training programme that we already have on JAVA and Testing. Everything is going to run full-fledged from December 2017," shares ABC's top management.
Today, with a team of 100+ strong and committed members, ABC is foraying into a wider market
ABC's Journey of Transformation and Excellence
Started in the year 2013 with the registered brand name "ABC for JAVA and Testing" (and currently rebranded as "ABC for Technology Training") under that patronage of four professionals - Manjunath Aradhya, an ex-business associate with Wipro Technologies and other MNC's as well as a Placement consultant for numerous reputed engineering colleges; Srinivas Subramanya who formerly worked as an Associate Consultant at Siemens; Ravishankar Aradhya an academician par excellence with a strong leaning towards R&D and Subramanya Raj, a Resource Manager at MResults Software Company – ABC has been the most sought after finishing school by final year graduates and aspiring freshers. With three centres in Bangalore, the institute's quality training has been able to contribute 3000+ quality engineers to the IT world year on year in varied Technical domains such as Developer, Tester, IMS Engineer and Business Analyst profiles.
"In 2016, we were able to train around 6000 students and provided placements directly for nearly 3200 students. Many more ABC'ians by virtue of our quality training were enabled to shape their career through pool drives and referral drives. Our Esteemed client list includes 500+ IT companies which range from mass recruiting firms to mid-size companies as well as start-ups. Some of our prestigious clients include - Philips, Honeywell, L&T, Robert Bosch, Akamai, Novell- Micro Focus, Alcatel Lucent, Amazon, Nokia Solutions, Samsung, Unisys, Sasken, Subex, Huawei, E&Y, Century Link, ACS-Xerox, LG Soft, Misys Software, Deloitte, Esko Graphics, Applied Materials, Directi, Kenna Metal,3D PLM (a Geometric company), Juspay Technologies, Aptean, Quinnox, Sonata, MindTree, Mphasis (a HP company), Accenture, Capgemini, Tech Mahindra,PWC, Envestnet Yodlee and many more. All our happy and satisfied clients recruit trained and assessed ABC'ians almost every quarter to full fill their volume and need based requirements. " claims team ABC.
"While, Tech Mahindra – an Indian multinational company – hired 141 ABC'ians, Mphasis - an American global IT company – recruited 135 ABC'ians and Mindtree Ltd hired more than 80 ABC'ians from our institute recently which goes to show the relevance, credibility and the effectivity of the programmes developed by ABC. Impressed by the institute's performance over the years, Hewlett Packard Enterprises (HPE, currently Micro Focus) – an American multinational IT Company, chose ABC as its fifth global business associate for software training. In fact, both ABC and Micro Focus would jointly certify our trained and assessed candidates from January-2018. This joint Certification would enjoy Global Acceptance and Global Validity", opines Mr. Manjunath Aradhya, Founder, ABC for Technology Training.