Higher Education Review ›› Magazine ›› October-2014 issue
Corporate Orientation: NITTE School of Management
Author : HER Team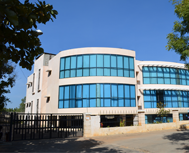 The Epitome of Strategic Victory in Management Education

Many universities in India have already proven that with a permanent curriculum any program can be run in any degree for many years. However, the rigidity of the curriculum does not allow anyone to swerve from the fixed set of rules that has been provided by the University. Dr. N. R. Shetty, an eminent educationalist and twice former Vice Chancellor of Bangalore University was aware of all those things when he co-founded NITTE School of Management (NSM). With a vision to make a flexible curriculum, he started PGDM at NITTE, which is a completely autonomous program. At present, the management updates the curriculum of its flagship PGDM program on a trimester basis.

Even though, NITTE's PGDM program was the brainchild of Dr. N. R. Shetty, the program got its true shape, when the Director of NITTE School of Management, Dr. Manjunath proposed the idea of focusing more on the needs of the industry. The objective of Dr. Manjunath was to equip the students with practical skills by sending them to various industries for internships for about six months of their course duration. With inputs from Dr. N. R. Shetty, Dr. Manjunath started building relationships with various industries, which was not a cakewalk for him. However, he had faith on the years of industry experience and valuable contacts that he gained before he started his career as a teacher. "Many of the companies were reluctant to take students as an intern when I proposed this idea and many backed out at the last moment. It was very tough in the beginning," says Dr. Manjunath.

The Give and Take Policy

Although, some companies shut their doors on his plans, most of them could not resist accepting the offer given by the Dr. Manjunath. He offered very low cost training programs for the industry professional by the institute. "We were not expecting any revenue from these programs. We wanted to make them understand that how good we are at training so that they would not be reluctant to take our students for internship," says Dr. Manjunath, who was accurate with his move. The strategy worked well and the institute tied up with three major industry associations, which includes the Federation of Karnataka Chambers of Commerce and Industry (FKCCI), Ministry of Small and Medium Scale Industries (MSME) and Peenya Industries Association (PIA). Once in every month, Dr. Manjunath and his team have a training session for the members of FKCCI and the day is called as "NITTE Day".