Higher Education Review ›› Magazine ›› December-2017 ›› Special issue
Digital Marketing: Digital Kora
Author : HER Team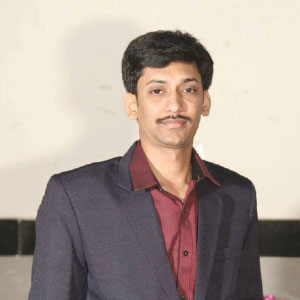 Surendranath, CEO Digital Kora
With the drive of digitization in India being in the full swing, a wide range of job openings are in the pipeline. The launch of 'Digital India' campaign by the Government of India and services made available to citizens electronically by improved online infrastructure further ensured the increasing demand of this sector. In support of this sea change in the technological ground, Digital Kora was established for rendering advanced Digital Marketing training to individuals and filling the gap of supply and demand of jobs in Digital Marketing. Based in the IT hub of India, Bangalore, Digital Kora is an SEO Excellence award winner from Urbanpro and a Shikshaka Ratna award winner for Best Digital Marketing Training Category by Exide Life Insurance.
Trained more than 1000 students till date, learners of Digital Kora include students, entrepreneurs, job seekers, online earning enthusiasts and housewives.
Currently providing courses in Digital Marketing, the institution has launched a new website "www.koratrainings.com" where students will be offered global online training for around 25 + courses across the world. Besides this, the institution also assists to get certificates in Google Adwords and Google analytics, which will help the students in a big way while applying for jobs. "We are committed to extend a quality of training which is highly demanded in the job market and turn our students into the most employable candidates," says Surendranath, CEO, Digital Kora.
The institution is emphasizing essentially on practical training understanding the nature of digitization. The USP of Digital Kora is its unbeaten design of instruction which involves daily 1-hour class and 4 hours of live projects along with practical work under trainer guidance. Where most of the training institutes are intensifying on classroom learning, Digital Kora is giving downright emphasis to hands-on training. The optimum benefit where a student earns while studying in the institution is the opportunity of getting to work with the live projects on Digital Kora, as it is also a full-service digital Marketing company.
"We maintain a favorable standard in the practical course syllabus and keep a precise eye on updating the same periodically as per the market trends. We ensure our students stand tall in the crowd of students from different institutions by uncompromising on the quality of training," claims Surendranath. The students are encouraged to participate in group-discussions, mock tests, presentations, doubts solving sessions and one to one interaction on daily basis assuring enhancing their confidence level.
Trained more than 1000 students till date, learners of Digital Kora include students, entrepreneurs, job seekers, online earning enthusiasts and housewives. "Except on-location training, we also offer mass training for corporate companies and colleges at an affordable cost, with the aim to spread the wave of digitization and educate a maximum number of aspirants," pinpoints Surendranath.
Anticipating better placement prospects, Digital Kora has tied up with many companies, which resulted in the placement of 200 learners in reputed organizations like TCS, Accenture, Tesco, BankBazaar and so on. "We are extremely fortunate to have a team of dedicated trainers who are having more than eight years of experience in almost all modules of Digital marketing, enabling our students to receive training in a comprehensive manner," concludes Surendranath.