Higher Education Review ›› Magazine ›› May-2018 issue
Embrace the Changes in Education Sphere
Author : Dr. James Abdey , Assistant Professorial Lecturer, Department of Statistics , The London School of Economics and Political Science (LSE)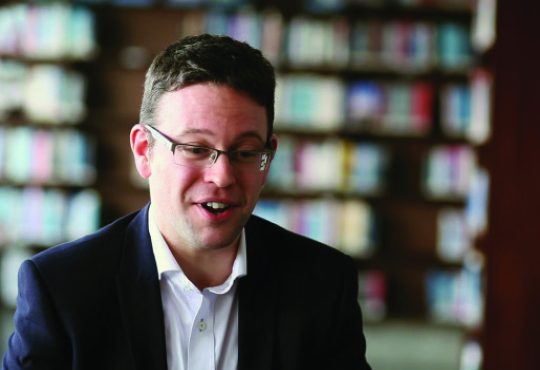 Dr. James Abdey , Assistant Professorial Lecturer, Department of Statistics The London School of Economics and Political Science (LSE)
Currently the Assistant Professorial Lecturer in the Department of Statistics at The London School of Economics and Political Science (LSE), Dr. James Abdey specializes in Elementary Statistical Theory, Quantitative Methods (Statistics), Aspects of Market Research and Market Research Methods. On a one-to-one interaction with HER magazine, Dr. Abdey talks about the latest developments in the education sector and the collaboration of LSE with Indian Institutions.
Q. Tell us more about your journey as Professor into the field of education & research.
LSE is one of the foremost social science universities in the world and boasts of a phenomenal research culture on the campus. Having received my Ph.D. in 2010 from LSE, later I joined the institute as a Lecturer in the same year. Although the first day as a teacher I was little nervous but eventually I started loving the profession. LSE being an extensively research-driven institute, my research experience was a fruitful one. In the entire research process, you are supposed to answer questions which no one has been able to answer or were never bothered to answer before; hence, altogether these factors makes research an intriguing thing. If anyone aspires to enter into academics career, Ph.D. is a must for them as it provides one the capability to teach effectively and remain as a lifelong learner.
The competitive market of 21st century definitely demands a global degree
Q. What kind of changes did you witness in the education sector since you started your career?
Change is a constant element. With changing teaching methodologies over the years, I have incorporated varied changes in my teaching. At LSE now, I use a lot of examples and real-life situations to teach the students and also bring the optimum practical application of the theoretical part as that commendably help learners to comprehend concepts in a better manner. Keeping research at the helm, LSE always embraces the changing and current trends in the education arena.