Higher Education Review ›› Magazine ›› December-2017 ›› Special issue
Engineering :NANO Junior College & IIT Academy
Author : HER Team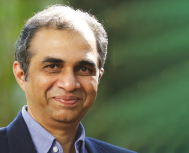 Y Srinivas , Director NANO Junior College & IIT Academy
Building a Smart Path for IIT Aspirants
Cracking the prestigious as well as toughest IIT-JEE exam is a dream for almost all students with an engineering bent of mind. With the cutoffs reaching dizzying heights, students around the country are studying hard to crack this exam. But, studying smart is always preferable to studying hard. This is where the NANO Junior College & IIT Academy comes in the scene and helps the IIT aspirants to achieve their dreams with the support of conceptual learning.
"We lay greater emphasis on concept based learning to make the students understand the importance of clearing the basics of the subjects and then proceed towards practice," shares Y Srinivas, Director NANO Junior College & IIT Academy. A team of subject experts at NANO prepares the contents, comprehending the needs and demands of the course curriculum of IIT-JEE.
The unique feature of NANO can be considered its weekly Mock tests approach, which creates a solid foundation for examinations.
To ensure smooth functioning of the learning process, each of the students of NANO is provided with Tablet devices, which are pre-loaded with contents and the institute uploads additional assignments, notes and questions at regular intervals. "All assessments are accomplished via Tablets where tests are downloaded directly onto the device and accordingly our faculty members immediately after the tests uploads the detailed answer scripts, enabling the students to get all the insights regarding the test," explains Srinivas.