Higher Education Review ›› Magazine ›› December-2017 ›› Special issue
German Language Centre: Exploring the Unconventional Opportunities
Author : HER Team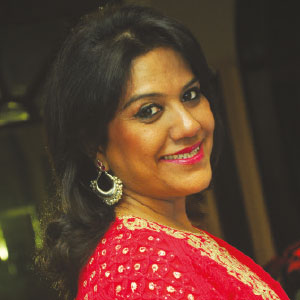 Archana Rani, Founder German Language Centre
'Das Land der Dichter und Denker' or 'the land of poets and thinkers' is a common nickname people of Germany have given to their country. Indeed, it is true. From Gutenberg's printing press to Hertz' discovery of electromagnetic waves, from Ehrlich's development of chemotherapy to Einstein's theory of relativity, throughout history Germans have proven themselves repeatedly to be great innovators.
At the completion of the course at GLC, students are given internal and international certificates
If those are not enough, four of the world's ten most innovative companies are located in Germany and at 12.7 percent of the world's patent applications, Germany ranks 3rd in the world. Given that, knowing German language will open up many employment opportunities.
But, how can one learn German? A decade ago, people of Patna – the capital city of Bihar – had a similar doubt in their mind, as they have not had somebody who could teach them German in a professional manner. This is where, Archana Rani, then a teacher of Delhi Public School, stepped in and started German Language Centre (GLC), one of the first German language training institutes in the city of Patna. Today, people from different walks of life and different parts of the country study German at her institution and Archana definitely enjoys the prime mover advantage amidst of numerous foreign language centres in Patna.
"People of Patna were going to cities like Delhi, only to learn a foreign language, which is a very difficult task. Being someone who had the opportunity to be professionally trained in German, I understand the importance of learning it and my intention was to reach out to the places where nobody could even think of studying a foreign language," says Archana. In this era of globalization, knowledge in the German language will enhance the job opportunities in diplomatic services, international business, tourism and hospitality industry, international agencies and many more. In addition to that, there are several enterprises in India, which are dealing with German companies in the field of production, trade (import or export of goods or products), BPO and call centres, where people who understand German language are in high in demand.
At the completion of the course at GLC, students are given internal and international certificates; the first one based on attendance that is within the institute and the latter one is based on the performance in the exam conducted by Goethe Institut-Max Muller Bhavan, a well-known institute created by the Federal Republic of Germany. The significance of the certificates completely depends on the requirements of the recipients. "We have not just been approached by students and job seekers; the list even adds homemakers and people who have retired from various professions," claims Archan, who also the Goethe Institut's Coordinator for Bihar and Jharkhand. She helps Kendriya Vidyalayas as well as private Institutes that are willing to offer German as a foreign language.