Higher Education Review ›› Magazine ›› November-2017 ›› Special issue
Imperial Overseas Education Consultants: One-Stop Solution for Overseas Education
Author : HER Team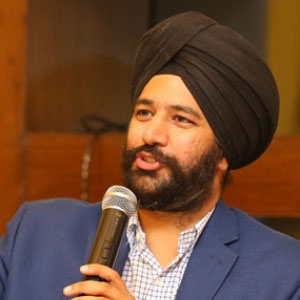 Banit Singh Sawhney, CEO Imperial Overseas Education Consultants
In 2009, Imperial Overseas Education Consultants was a small office in Santacruz, Mumbai, doing some marketing activities for colleges in the UK to Indian students. In 2012, Imperial Overseas started their front-end counselling with four counsellors and since then, they have never looked back. Banit Singh Sawhney, CEO, Imperial Overseas Education Consultants claims, "In the past five year, we have been successful in sending thousands of students to different countries like USA, UK, Canada, Australia, New Zealand, Germany, Singapore, UAE and many more. Today we have five branches across Mumbai and Pune and have a team of over 20 counsellors.
Most of the counsellors of Imperial Overseas have studied, lived or travelled abroad and are therefore very knowledgeable in their areas.
What makes Imperial Overseas different from the other education consultants? Sawhney says, "It is our genuine concern for our students and our honest effort in ensuring that they benefit from our counselling and get admission in their dream universities. We try to keep our services very simple, hassle-free and fun." Imperial Overseas was set up with a single-minded focus on helping students make the right choices for their studies abroad. "We are a group of knowledgeable counsellors who believe that studying abroad is one of the most crucial decisions that students make and we ensure that they are well informed before they decide where they want to study," adds Sawhney.
Be it making documents, applying for bank loans or preparing for visa interviews, Imperial Overseas has highly skilled counsellors who help students at each step to make the cumbersome process of studying abroad hassle-free. "Over the years, we have established certain processes to help our students sail through this process without any problems. We are available at any time of the day or night and all our counsellors share their email IDs and numbers with students to help them at any given point," shares Sawhney.
At Imperial Overseas, the counsellors do not follow a mechanical way of dealing with students. Instead, they follow a very personalized approach. Most of the counsellors of Imperial Overseas have studied, lived or travelled abroad and are therefore very knowledgeable in their areas. They share their stories, experiences and learning's with the students. Sawhney pinpoints, "We help our students understand course options, country options, application process, documentation and visa process. We also help students understand the financials involved and guide them with education loans if required."
Imperial Overseas has initiated a financial portal called 'www.eduloans.org' which helps students connect with nationalized banks, NBFCs, private financers and so on to get the best deal on their financial needs. They also hold events through the year where these loan providers get to meet students face-to-face to solve queries and get their documents assessed.