Higher Education Review ›› Magazine ›› December-2017 issue
Ireland: The Next-Gens' Innovation and Entrepreneurial Hub
Author : Barry O Driscoll, Senior Education Advisor, Enterprise Ireland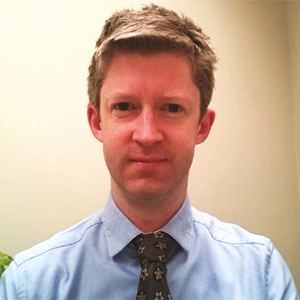 Barry O Driscoll, Senior Education Advisor Enterprise Ireland
As a small open trading economy, Ireland depends on excellent and innovative education and training to sustain economic success and to convert economic success into building a strong and fair community. Ireland has developed particular strengths within Education in fostering entrepreneurship and in supporting the early emergence of high tech enterprises. We have also a proven track record in converting good research into practical innovations which can better meet market needs.
Research and innovation are of major importance to Ireland given their role in contributing to competitiveness and growth. Research investments have had a very positive impact on Ireland's industrial development and highlight how research, development and innovation can contribute significantly to job creation and economic prosperity.
We know that the strength of our economy depends on the quality of our workforce and on our capacity for research and innovation. A well-educated and well trained work force that embraces knowledge, innovation and entrepreneurship is the very basis for our competitiveness. In particular, continuous innovation in higher education has been an important driver of Ireland's knowledge based economy; which has led us to being the fastest growing economy in Europe.
Ireland's R&D is in the top 5 percent in the world in nanotechnology, immunology, materials science, food science and computer science, among other areas.
The United Nations World Intellectual Property Organisation, in its Global Innovation Index ranks Ireland Number 7 in the world for innovation' an increase of 4 places since 2014 making Ireland the fastest climbing of the top twenty countries.In 19 fields of research, Irish universities are in the top 1 percent in the world. For example, we are ranked second in the world for nanotechnology, second for immunology, second for chemistry, third for agricultural sciences and fourth in the world for mathematics.A network of applied research centres within Ireland's higher education system, as well as a robust Phd framework play important roles in fostering continuous innovation.
Entrepreneurship requires critical thinking, creativity and risk-taking. A number of our higher education institutions are significantly engaged in many programmes to support entrepreneurship through undergraduate, postgraduate and research incubator programmes and spin off companies as well as ensuring that the actual entrepreneurial competences of students are developed.